Legal Entities
In Woven, a team member with the right permission can add a legal entity. Provide your legal entity in the "Legal Entities" tab of Account settings. If you have adopted Woven's digital onboarding feature as well as incident reports, Woven will auto-populate the legal entity on to the W-4 and I-9 forms as well as the incident reports.
To add a legal entity:
1. Click the building icon in the upper right-hand corner, then "Account Settings."
2. Click the "Legal Entities" tab.

3. Once you are on the legal entities tab, click "+Add Legal Entity."
4. Fill in the entity name, entity DBA (DBA means Doing Business As) name if necessary, and the address. If the address does not populate, you can click "Advanced" to enter the entity's address, city, state, country, postal code, latitude, and longitude.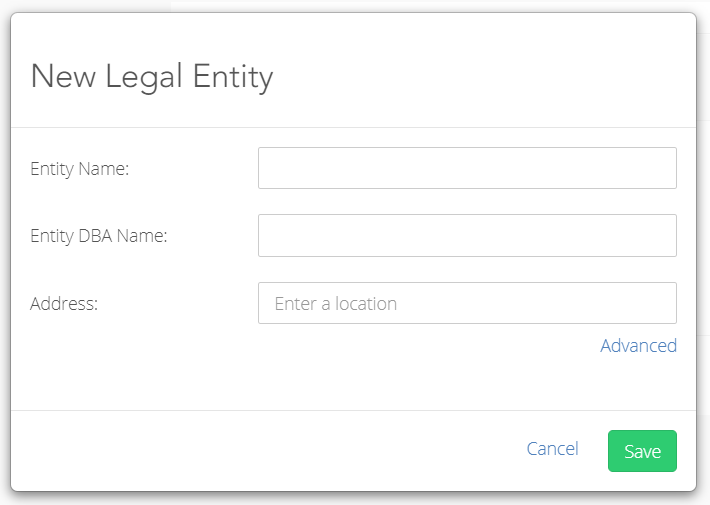 5. Click the "Save" button to finish adding your legal entity to Woven.
PRO TIP: Once the legal entity has been as added to Woven, go to locations settings to add the legal entity to your location. Location settings can be found in the "Locations" tab under the Management Menu.