Adding and Publishing an Announcement
Sending an announcement can be useful when there is an upcoming event, sale, or a simple announcement relevant to a specific team or location.
To add and publish an announcement:
1. Click "Announcements" under the Management Menu.
2. Click "+Add Announcement"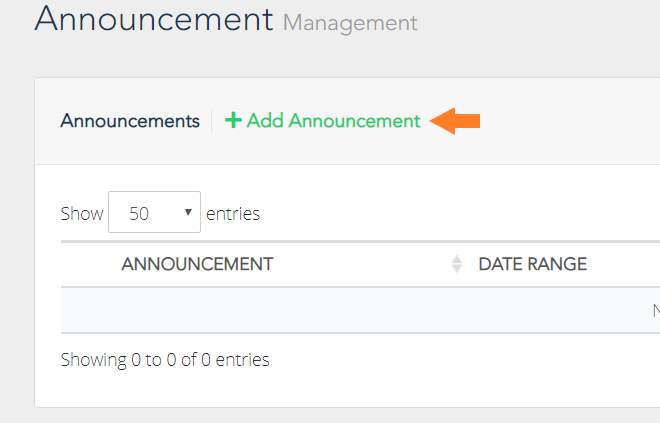 3. Add a title for the announcement. The title should be short and concise.
PRO TIP: Keep messages simple and to the point. Very detailed messages are more likely to be ignored or skimmed.
4. Select a date range that you want the announcement to be visible for.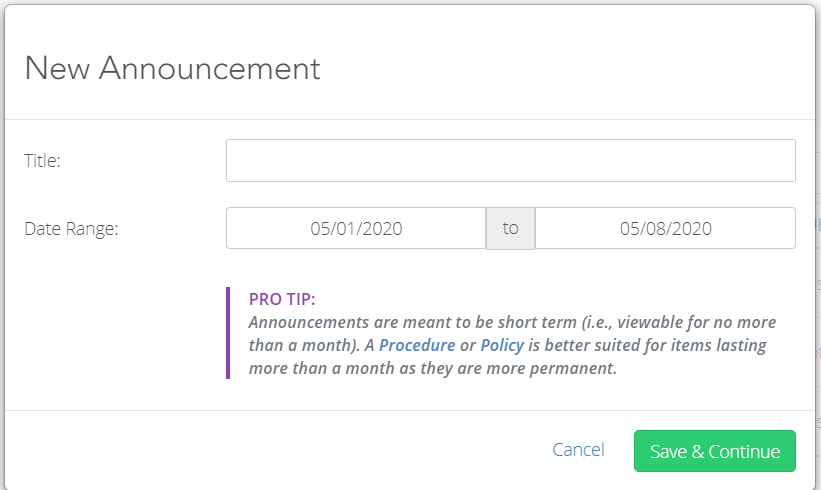 PRO TIP: Announcements are meant to be short term (i.e., viewable for no more than a month).
5. Under "Announcement Audience," click the team(s) and/or location(s) whose team members you want to view the announcement.
6. If the announcement is important, click "is important" in announcement details.
PRO TIP: Announcements marked as important will appear with a red exclamation mark (!) next to them on the announcements page.
7. Click "Edit Content" to add content to your announcement.
You will be taken to the content editors page. Here you can add text, add pictures, add videos, and add a hyperlink.

In the editor's view, you have the ability to analyze your announcement to see the sentiment, estimated time to read, and word count. You can also view a preview of what the announcement will look like on a desktop or mobile device by clicking the preview button.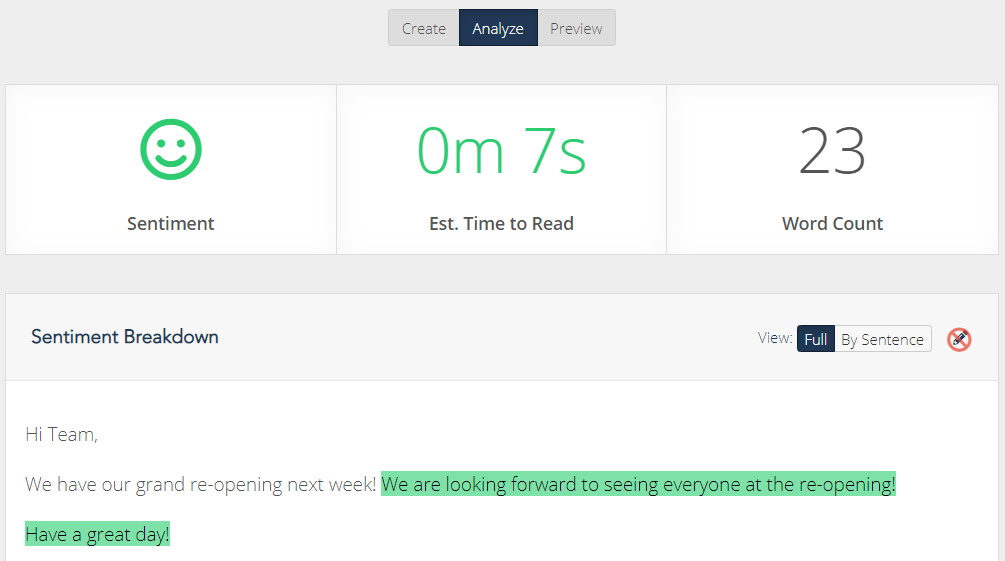 8. Click the X button in the top left-hand corner to leave the content editor view.
9. If you want to upload related documents to the announcement, drag and drop or browse to select under the "Announcement Attachments" box.
10. Click the yellow "Actions" dropdown and then "Publish."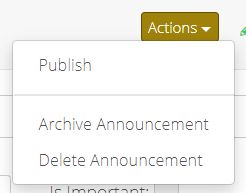 11. A pop-up window will ask you to confirm that you would like to publish this announcement. Click "Publish Announcement" and the targeted team members will be able to view the announcement on the dates that you have defined for viewing.