Woven's Team Member feature includes its own Settings page.
Team Member Settings are found by clicking on the Settings button on the Team Member page.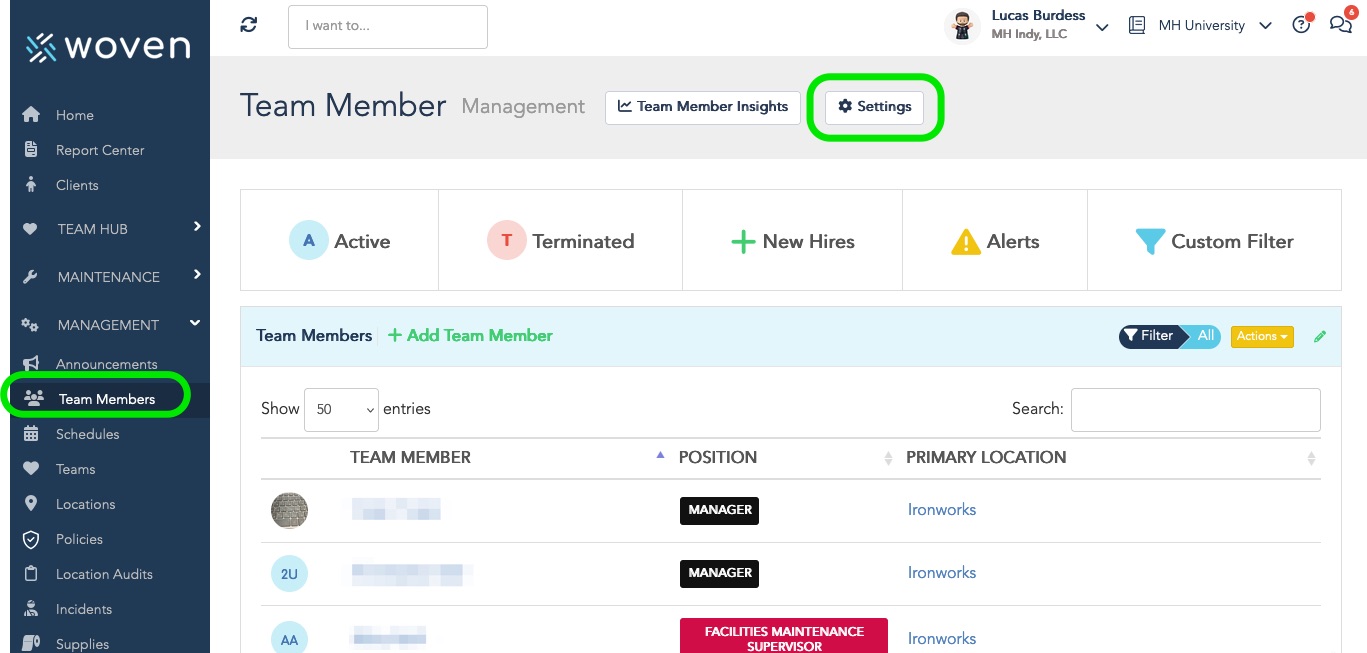 In the Team Member Settings, you can configure the Recognition feature, by:
Overriding the Recognition Name
Prompt for Photos
Prompt for Company Values
Additionally, in Team Member Settings you can click on a Recognition Type which will open the quick edit slide out. In the quick edit you can:
Override the Name
Change the Description
Add an additional question text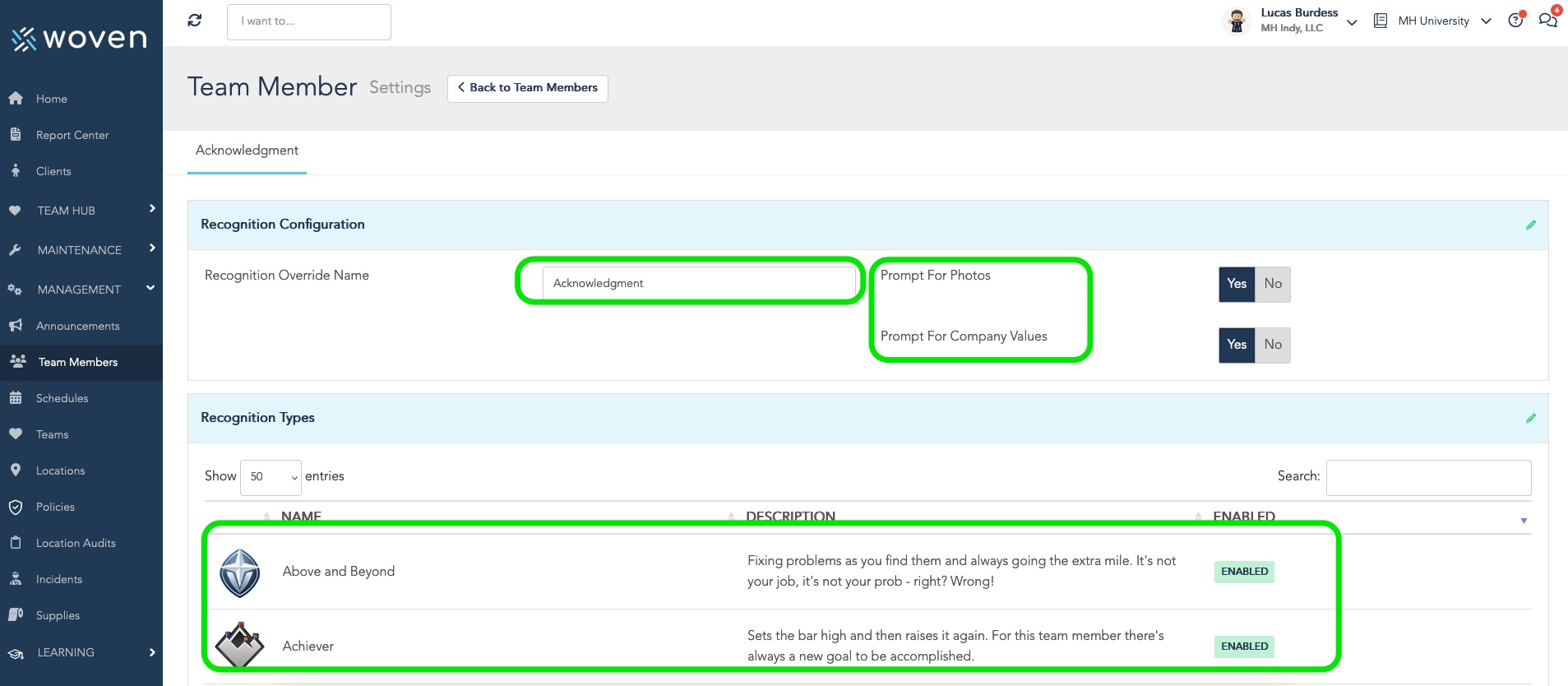 Access to the Team Member Settings is controlled by a Role permission (Account Settings > Security > select a Role Name > In the Team Member section > Team Member Management – Manage Settings).