Team Member Onboarding
The onboarding process completes the employee's information, updates their password, and (optionally) allows you to create, store, and maintain important employment documents such as W-4s, I-9s, direct deposit agreements, employment agreements, etc.
To enroll a new employee in onboarding, select the option when you add them to Woven.
PRO TIP: We suggest not having an existing employee go through onboarding because if they make any adjustments to how they complete government paperwork, you are responsible for catching those changes and reporting them. Also, you should already have these documents on hand, so you just need to add them to Woven by scanning them, saving them to your computer, then uploading them to the "Secure Docs" or "Unsecure Docs" tabs in that employee's page.
The rest of this article covers how a new team member experiences the Woven onboarding experience upon their first login.
Onboarding – First Login
The first time a new employee who has been enrolled in onboarding logs into Woven, they will be greeted with the onboarding welcome screen.
Click 'Let's Get Started!' to continue the onboarding process.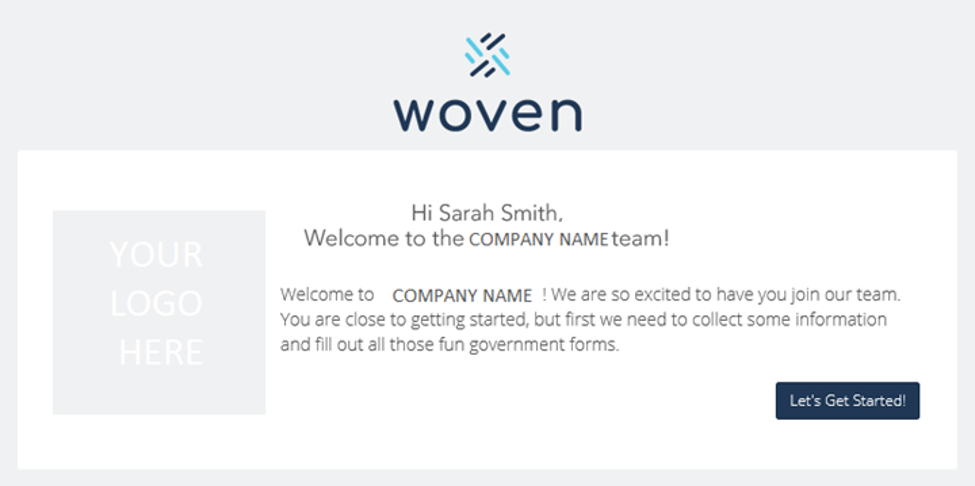 Terms
Every Woven user will be required to read and agree to the Terms of Use and the Privacy Policy to use Woven upon their first login.

The option to download the Terms of Use and Privacy Policy is available. They will be downloaded as PDFs and may be printed, saved, or emailed.
PRO TIP: To accommodate employees with vision impairment you can download and print the terms or copy and paste them into a word processor and adjust the font size or read them aloud to the employee.
Password
After agreeing to Woven terms and policies, employees will need to change their default password.
Passwords can be any combination of letters, numbers, and symbols. There is no minimum or maximum character count.
PRO TIP: Make sure to use a password you can remember easily remember but it would be difficult for others to guess. Once you click "Next," you will not be able to return to this page. If you need to reset your password, you must contact your administrator to send a reset password request.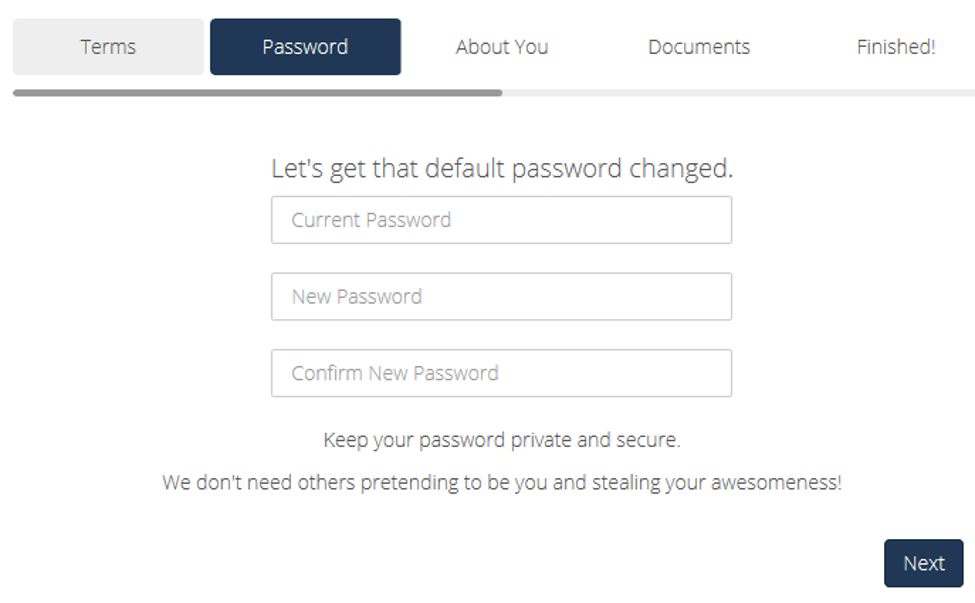 About You
After choosing a custom password, employees will complete the About You section.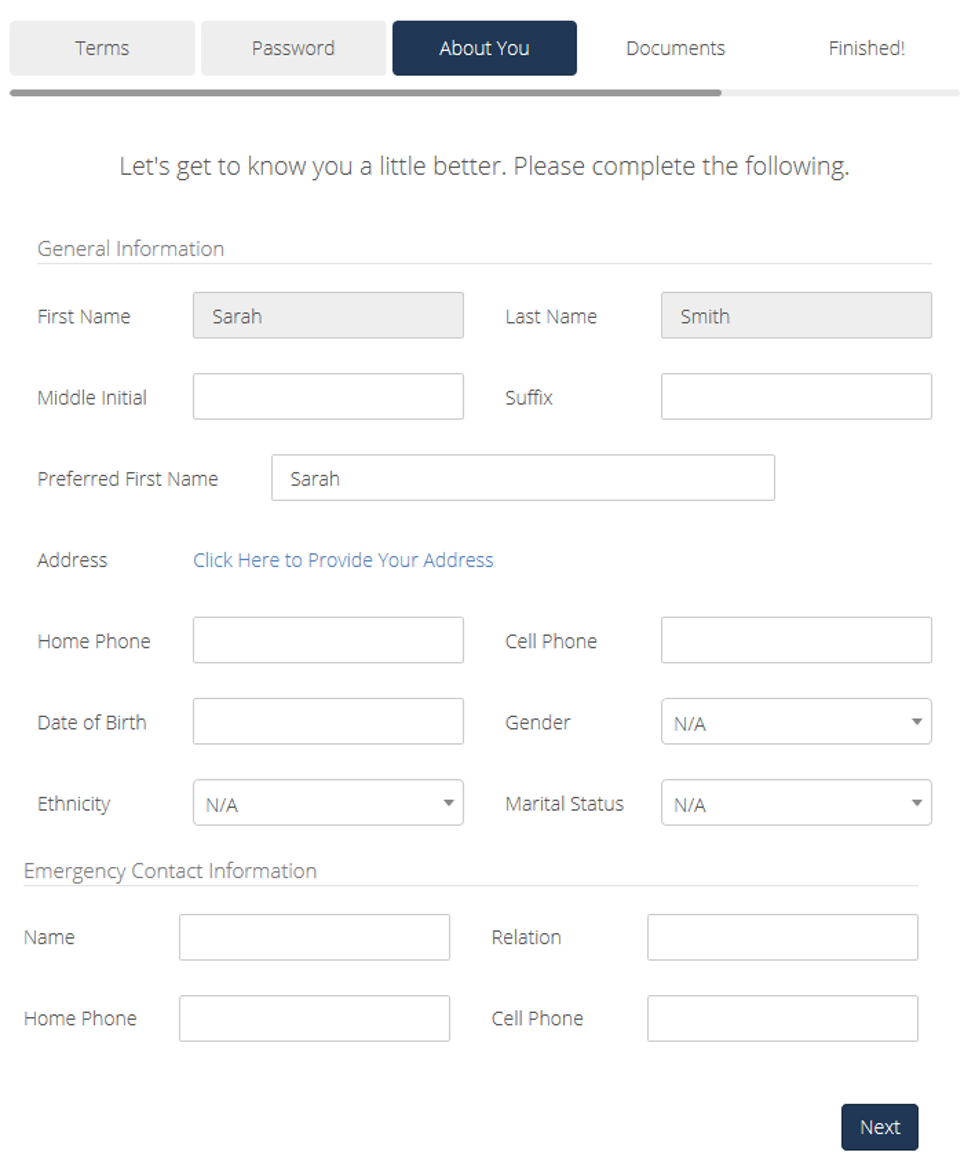 When the form is complete, click 'Next.'
TROUBLESHOOTING: If the employee's address is not appearing in the drop-down (for example, the apartment number is not listed), select the "Advanced" option.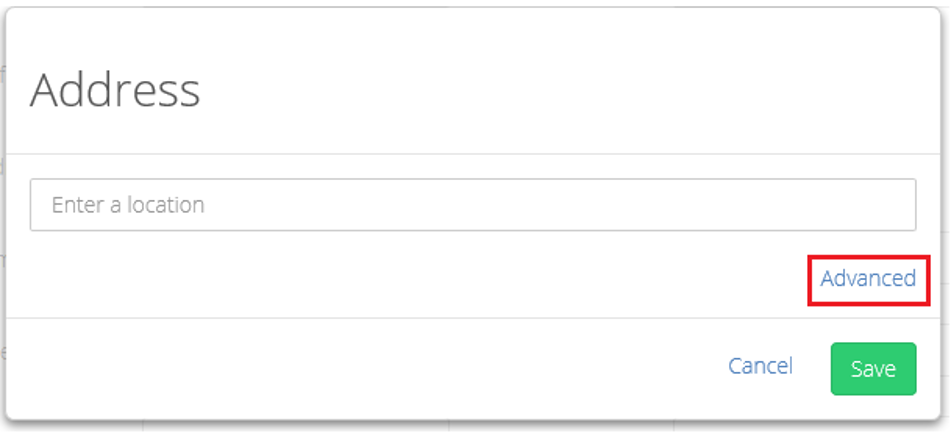 You will be given the option to enter a custom address. Complete the form and click "Save".
Documents (Optional)
The final section to complete is Documents. Documents will populate based on the position assigned to the new team member. If you do not see the documents you need, you can request these from the team member's page.
Click on each document title to complete the document. A new page will open the document to be completed. When the document is complete, click "Done."
The completed document can be downloaded and printed or emailed to the employee if requested.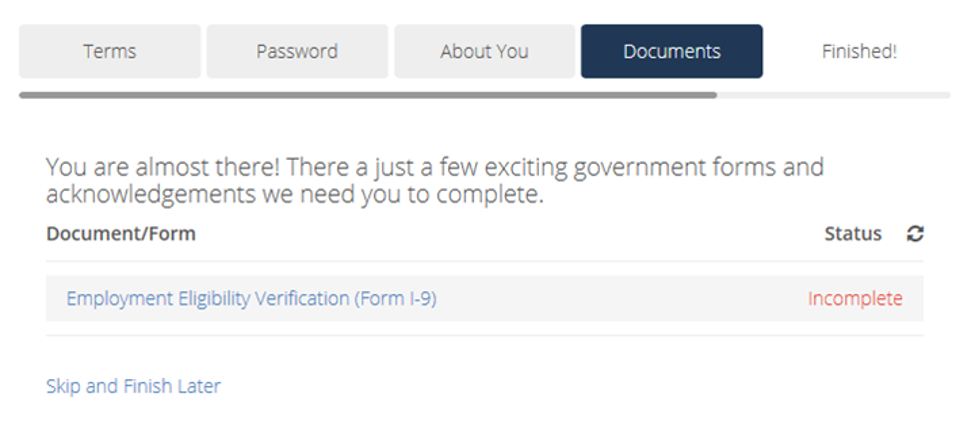 Completed documents will automatically update in Woven. When all document statuses are complete, click 'Next'.
TROUBLESHOOTING: If a form was completed but the status hasn't updated, click the refresh (). If the status still won't update, check the document to make sure all required fields are completed and checked off.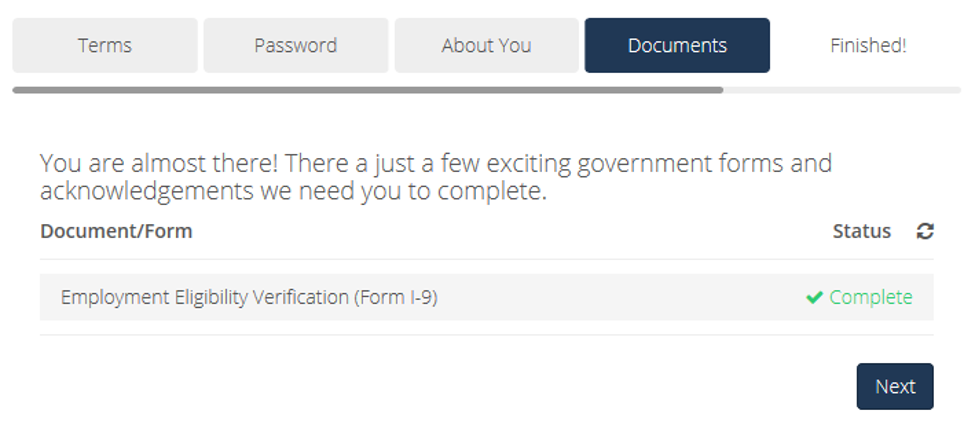 Finishing Onboarding
Once onboarding is complete, select "Onward!" to be taken to the employee Dashboard.