Team Member Notes
In a team member's "Notes" tab, you can record general notes about them, summarize performance reviews, and detail any disciplinary actions. Refer to these notes to improve workforce decisions such as promotions and terminations.
To access a team member's notes:
1. Select "Team Members" under your "MANAGEMENT" menu.
2. Click the name of the team member for whom you want to review former notes on or to add a note.
3. Click on the team member's "Notes" tab.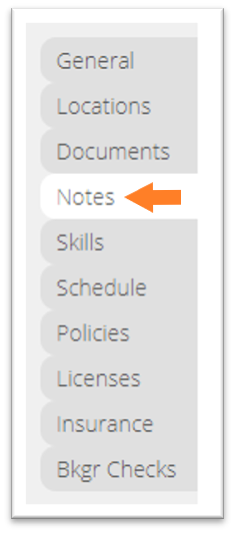 To add a new note about the team member:
1. Click on the green "+ New Note" button.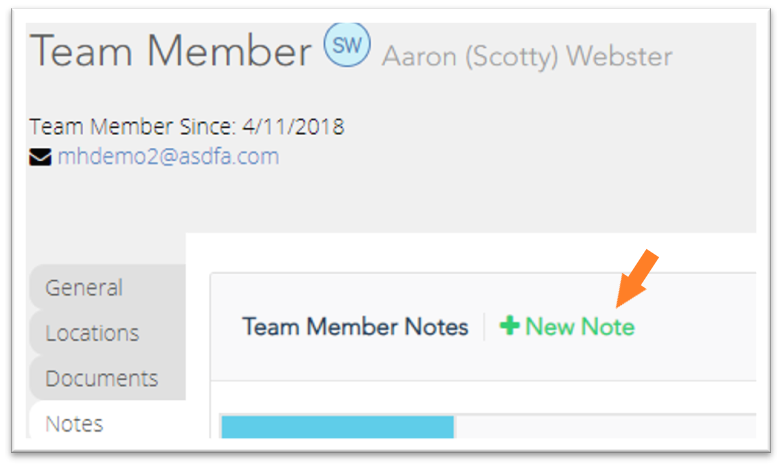 2. A pop-up window will appear:
Select what kind of note you are writing (General, Schedule, Disciplinary, or Performance).
Type in your note.
When satisfied, click on the green "Save" button to complete your note.