Terminating a Team Member
Terminating a Team Member from Woven does not send them a notification of termination, it just removes them from Woven; however, Woven maintains their information and records in case you need to refer back to their information.
Even if an employee has voluntarily resigned or been laid off, you will use the same feature to record that they are no longer employed by your company.
PRO TIP: If the Team Member being terminated is listed as the Location Manger in the Location's Details, you will first have to change the Location Manager to an active Team Member before you can terminate.

To terminate a Team Member:
1. From the Management menu select Team Members.
2. Select the Team Member you are terminating.
3. Select the "Actions" button and "Terminate Team Member."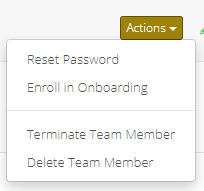 4. Enter the termination reason.
5. Choose whether this Team Member can be rehired.
6. Select the type of termination.
7. Select the type of termination.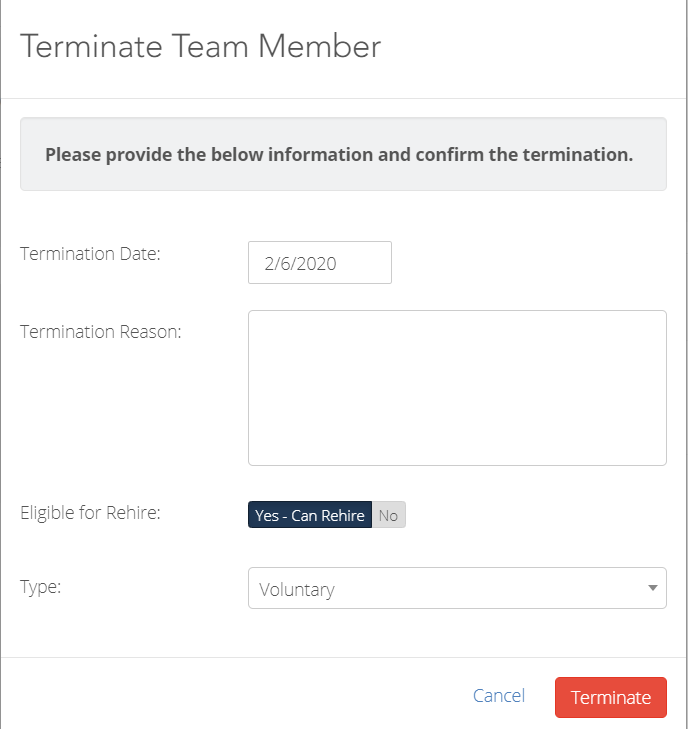 The terminated team member's profile will now reflect their status as terminated and list the reason and whether they are eligible for Rehire.