Team Member Policies Tab
The policies tab of the team member page helps track which policies the team members have not acknowledged and which policies they have acknowledged. You also can send a policy to a team member through the policy tab on the team member's page.
To send a team member a policy for them to acknowledge:
1. Click Team Members under the Management Menu.
2. Select the team member.
3. In the team member's page, select the Policies tab.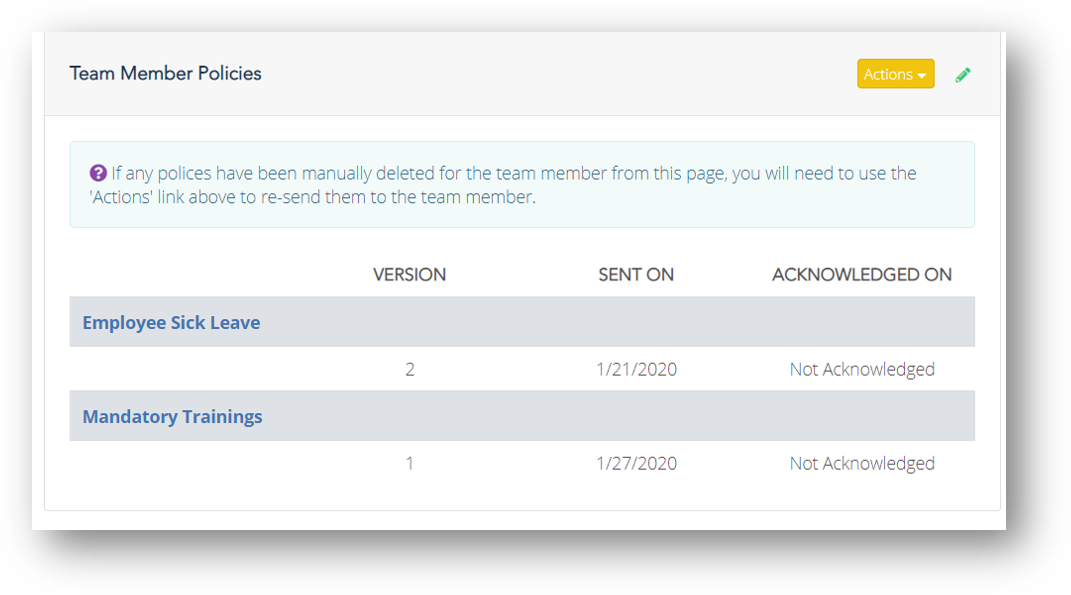 4. In the "Policies" tab, click the "Actions" drop-down menu
5. Select "Send Policy for Acknowledgement"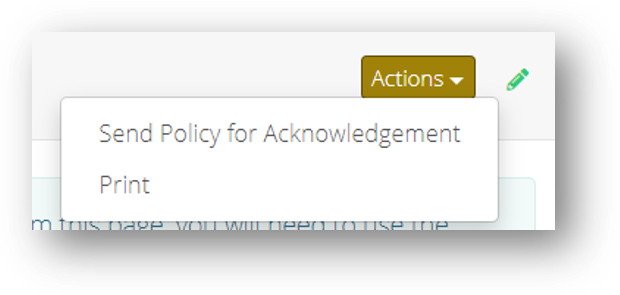 6. A list of all policies will appear. Select the policy you would like to send to the team member by clicking the "Select" button. A pop-up window will ask you to confirm that you would like to send the policy.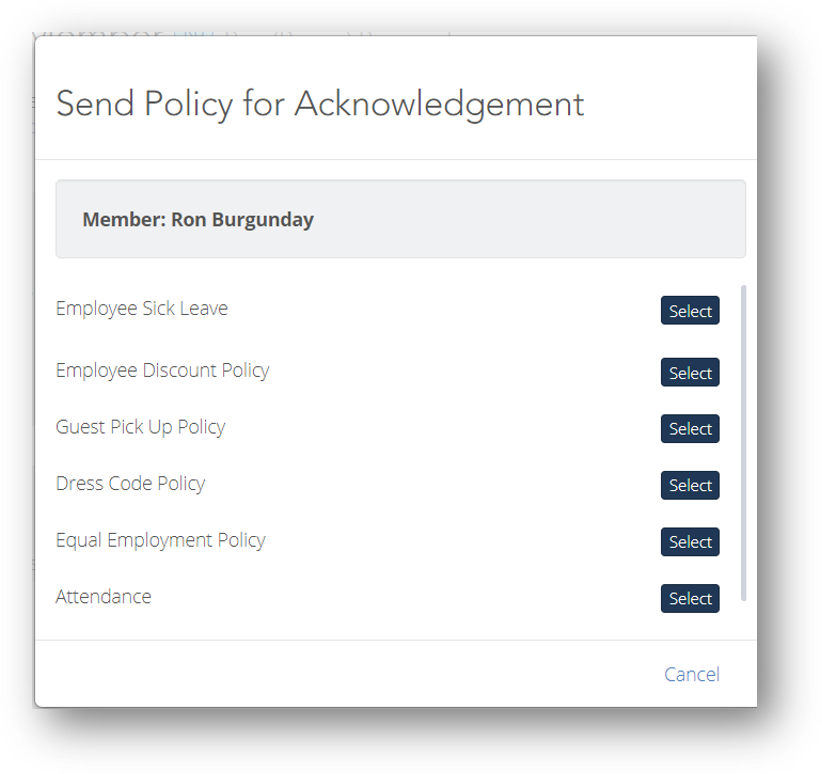 7. Click "Send" to confirm and the targeted team member will be prompted to acknowledge the policy on the following day.
8. The policy will now appear as "Not Acknowledged" until the employee opens the policy and acknowledges it.