Rehiring a Terminated Employee
In Woven you have the ability to rehire a terminated Team Member. Using the rehire feature will make the onboarding for that Team Member easier. To rehire a Team Member:
1. Click Team Members under the Management menu.
2. Click the Terminated tab
3. Search for the terminated Team Member you would like to rehire and click their name.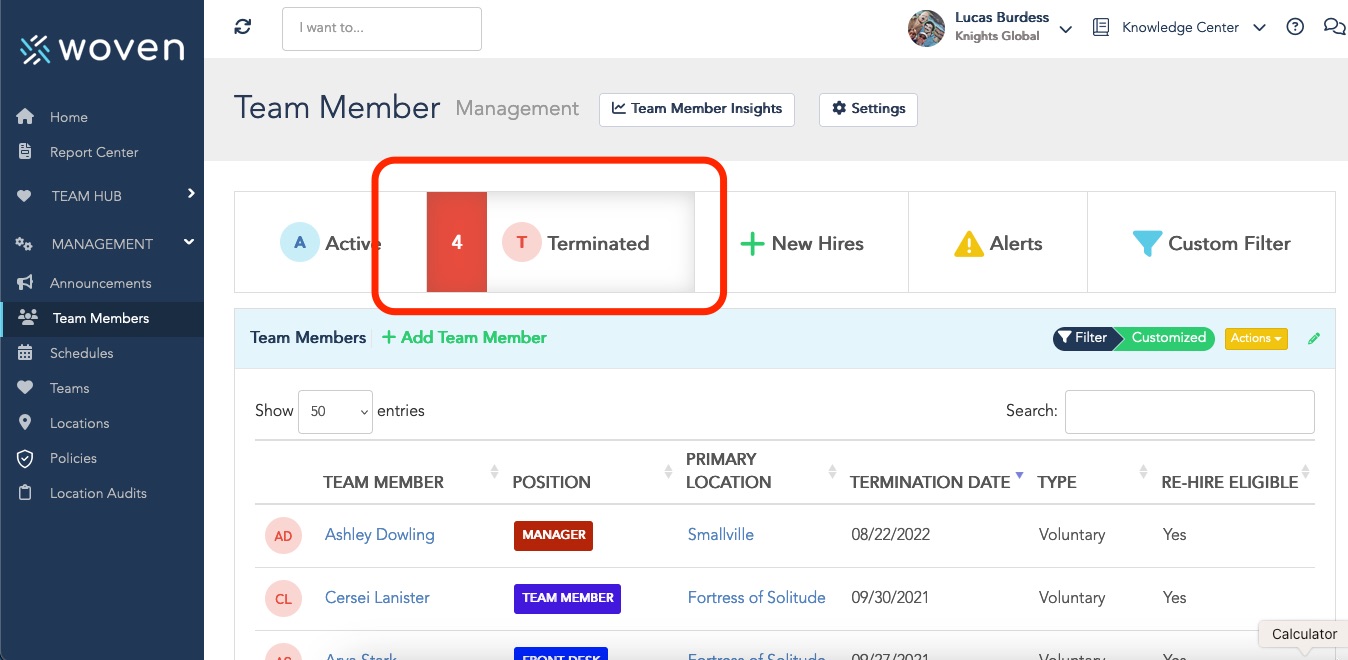 4. Click the Blue Re-Hire Team Member button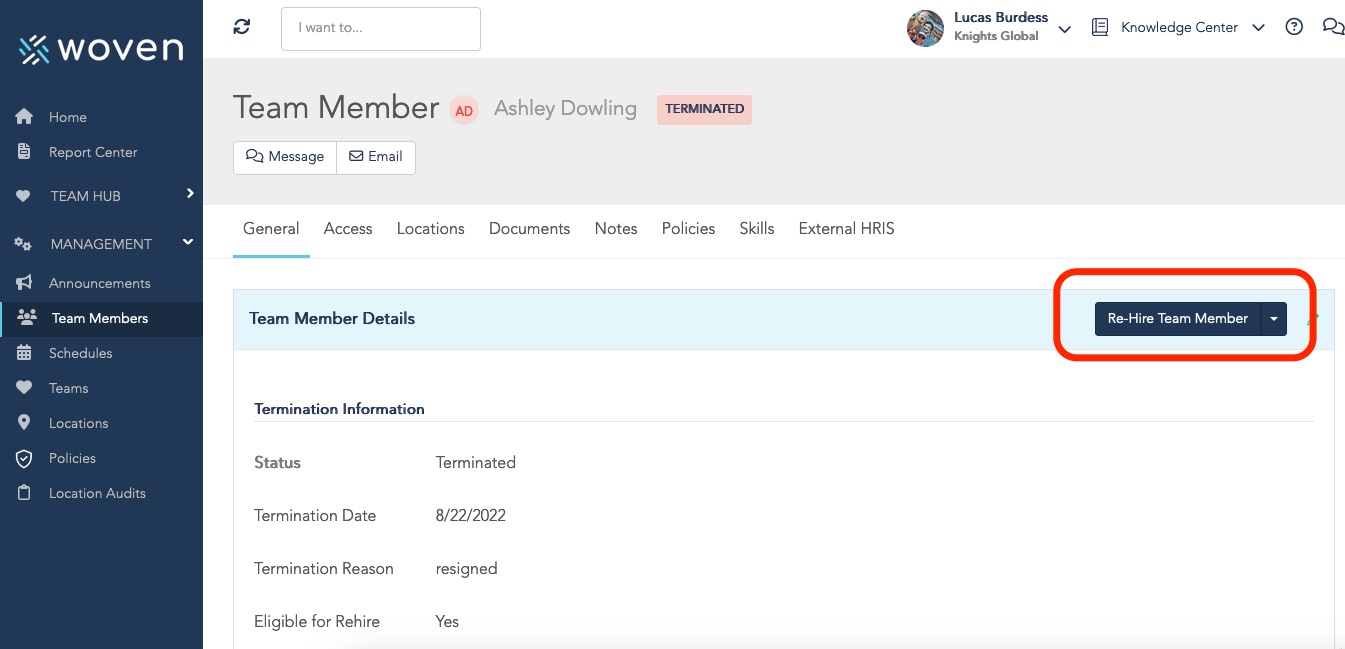 5. A pop-up will ask you to confirm that you would like to re-hire this team member. Click Save.
PRO TIP: Team Members marked as No for Eligible for Rehire will not be able to be re-hired. Please contact Woven's Support to change the Team Member to Yes if needed.