Deleting a Team Member's Account
Deleting a team member is not reversible. Deleted team members will not appear on the active, terminated, or new hires lists. Once you have deleted a team member, their account is gone forever. You should only delete a team member profile if it was created by mistake (e.g., you accidentally created two accounts for one team member).
To delete a team member account:
1. From the Management menu select Team Members.
2. Select the team member whose profile you would like to delete.
3. Select the yellow "Actions" drop-down
4. Click "Delete Team Member."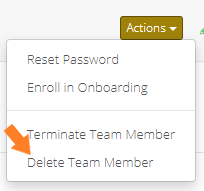 5. You will be asked to confirm the deletion of the team member. Click the red 'Delete' button.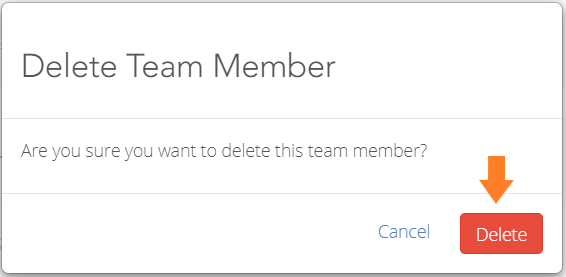 PRO TIP: It is not recommended to delete an account for terminated employees as you may need documentation found in their pages for future use. However, you should consult with your attorney to determine the best course of action specific to your business.