Vendor "Settings" is where you may add vendor trades as well as affiliate those trades with a vendor. To get to the Vendor "Settings" page, click "Vendors" under the Maintenance menu. You will then want to select "Settings" in the upper right-hand corner.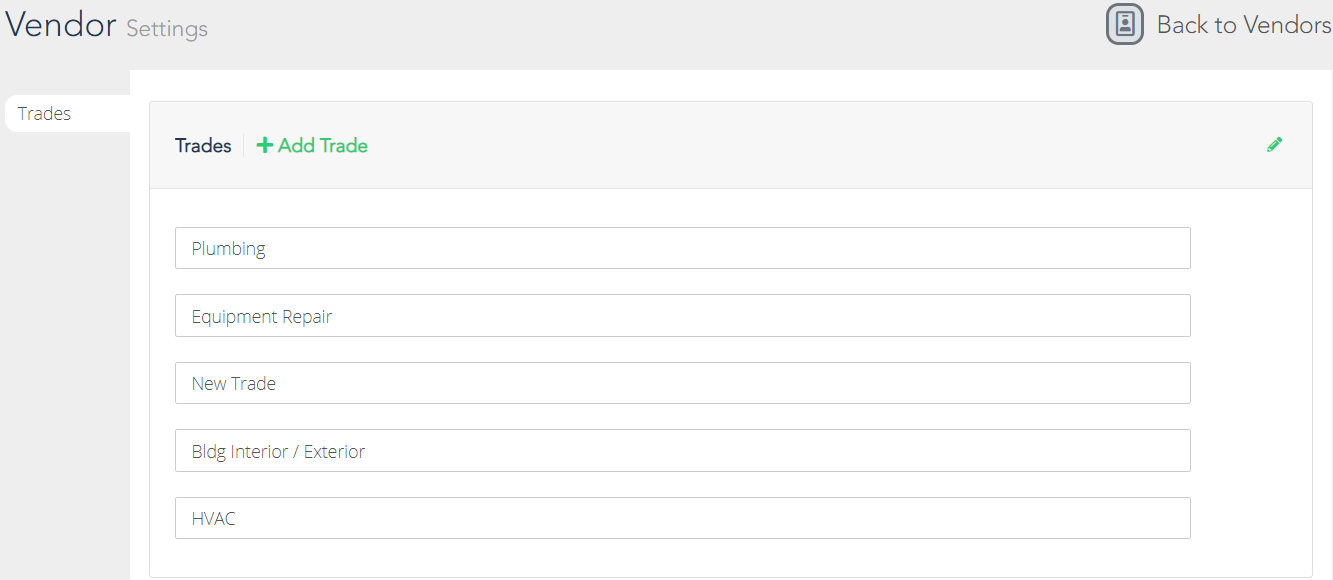 To add a trade to the "Trades" tab:
Click "

+Add Trade

."
A new text box will populate at the bottom of the list. That text box will say "New Trade." To add the new trade:
Click into that text box and replace the "New Trade" Text with the name of the new trade. (Screenshot of "New Trade")Once you click out of the text box, the new name will automatically save.
To delete a trade:
Hover over the trade. A red trash can will appear on the right-hand side.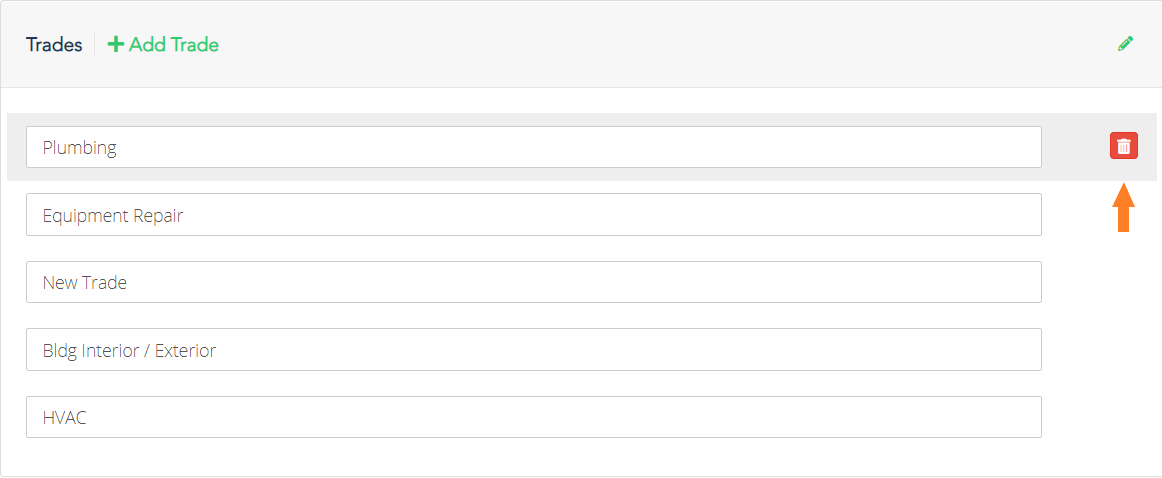 Click the red trash can. A pop-up message will ask you if you are sure you want to delete this trade.
Click the red "Delete button.