Teams Settings
Team settings allow for customization of the team name, icon, and color.
To edit team settings:
1. Click "Teams" under the Management menu.
2. Select the team you would like to update.
3. Click the "Settings" tab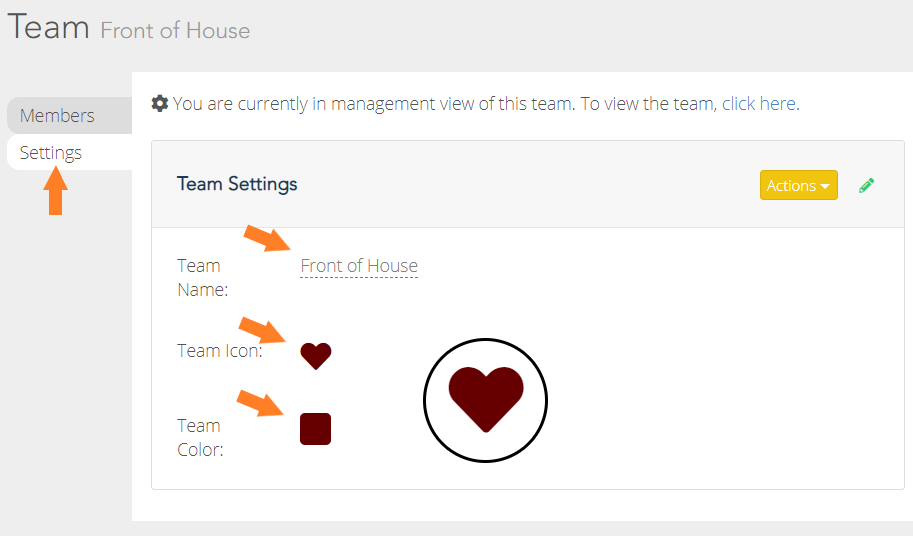 a. Click the Team Name to edit the name of the team.
b. Click the Team Icon to change the icon for your team.
c. Click the Team Color to change the color of the icon for your team.