Creating a New Team
To create a new team:
1. Click "Teams" under the Management menu.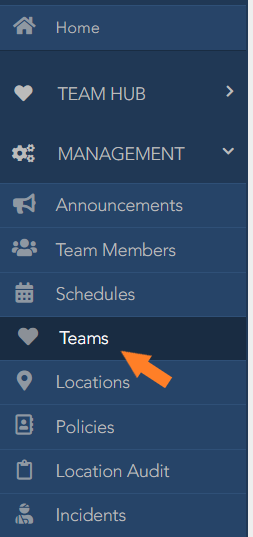 2. Click "+ Add Team"

3. Enter the name of the new team you would like to create and click "Save."
PRO TIP: Keep team names simple and related to the purpose of the team.