In Woven's "Report Center," you can view different types of reports, download a report, and schedule reports to be exported. To see how to schedule a report, view the article "Scheduling a Report."
To get to the report center:
Click on the "Report Center" tab under the "Home" tab.
You will see the following reports:
Location Audit Reports - The "Location Audit" reports can be used to view question-level responses for completed audits and the summary information on completed Location Audits, including who completed it, the duration, and the score.

Locations - The "Locations" report allow a team member to view a location's details based on what is defined in the "General" tab of the location's details page.

Maintenance Reports – The "Maintenance Reports" allow users to see critical work order information, asset information, and overdue preventative maintenance.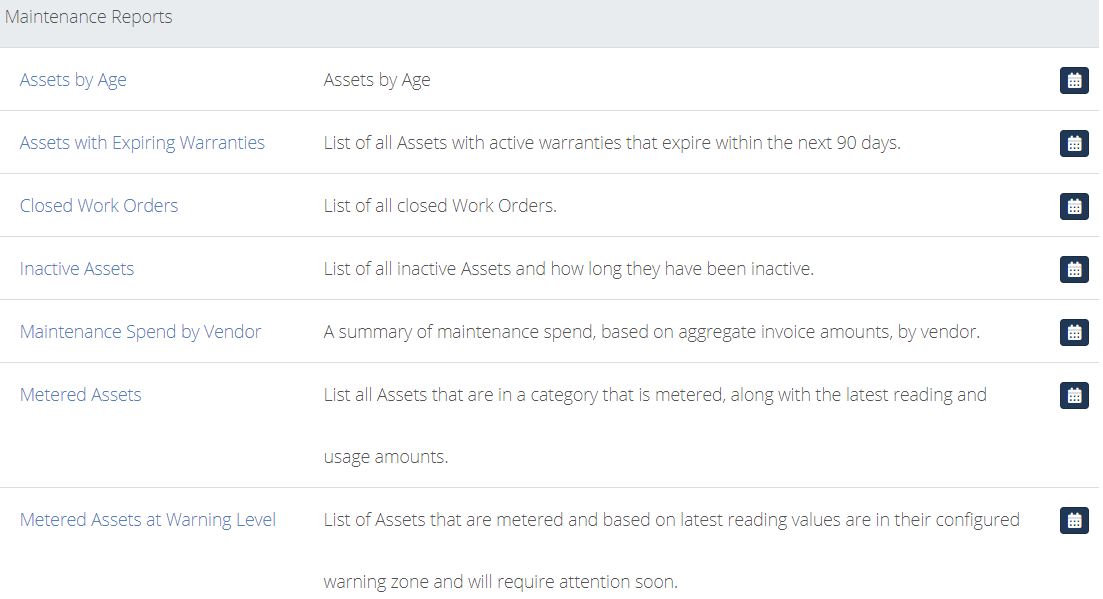 Team Member Report – "Team Member" reports allow users to view reports that detail all team member anniversaries, team member birthdays, the team member roster, and team member turnover.