Shared Links allow team members to quickly navigate to external sites that are often needed for work. Use Shared Links to share links to your point-of-sale system, frequently-used Google Sheets, Learning Management System (LMS), and anything else your team needs.
Access Shared Links by clicking on the Knowledge Center in the upper right-hand corner and selecting "Shared Links."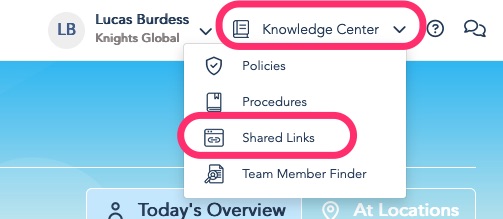 Once on the Shared Links page, you can view a list of links and their descriptions. To open a Shared Link click on the box of the Link you want to open.