To delete a shared link:
1. Access the Shared Links page by clicking the "Knowledge Base" button and selecting "Shared Links."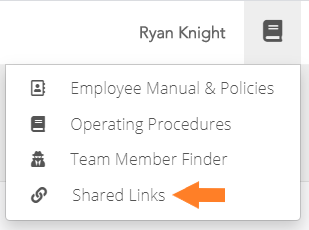 2. Find the link that you want to delete and click its name which will direct you to the link's configuration page. In the example below, I'm clicking the "Learning Management System (LMS)" link.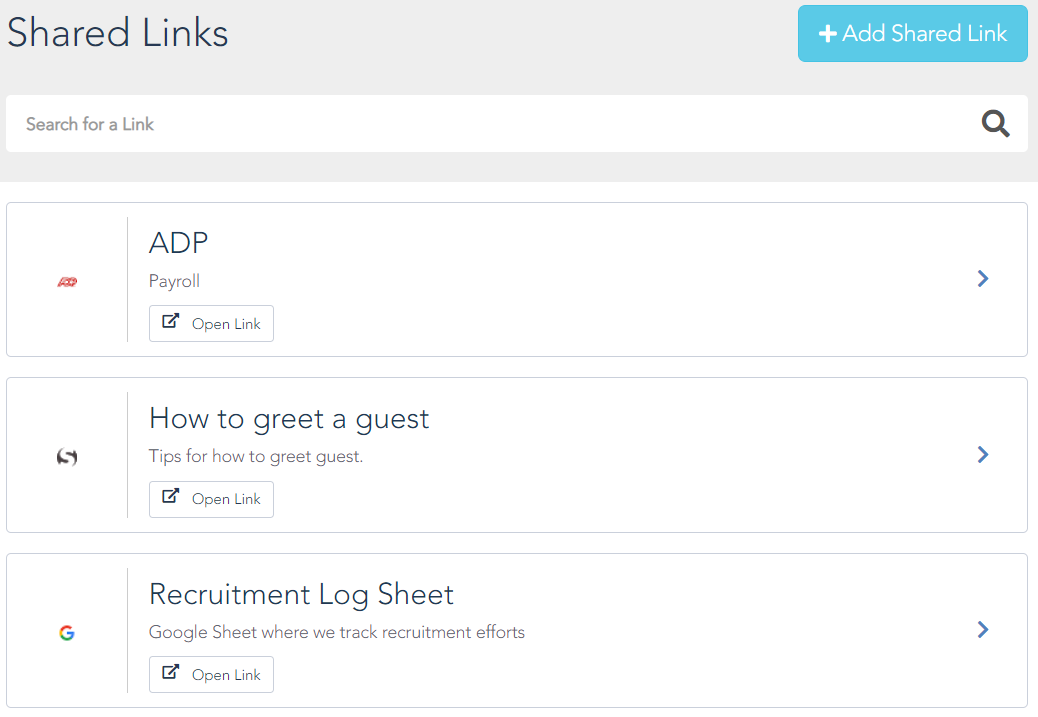 3. Click on the red trash can button in the top right-hand corner.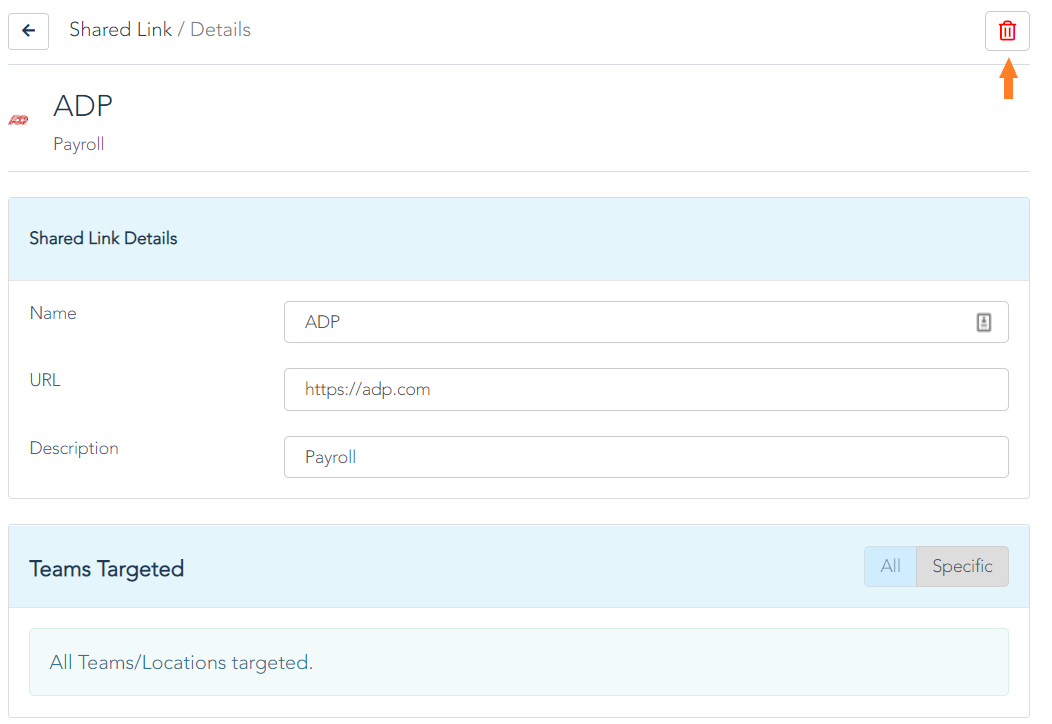 4. Confirm that you want to delete this link by clicking on the red "Delete" button in this pop-up window.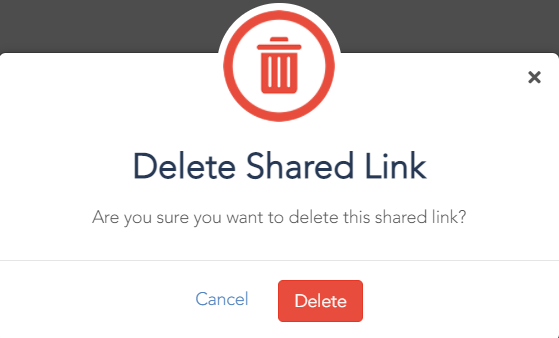 5. Now on the Shared Links page, you will see that the selected link is no longer appearing.