The Availability feature in Woven collects and tracks team member availability allowing managers to more quickly create weekly schedules and address availability gaps before they become a problem.
Find the Availability feature by selecting "Schedules" under the "Management" menu then clicking the "Availability Management" tab.

The "Availability Management" tab, by default, lists all team members who share your same primary location and whether their availability has been approved, is missing, or is pending approval.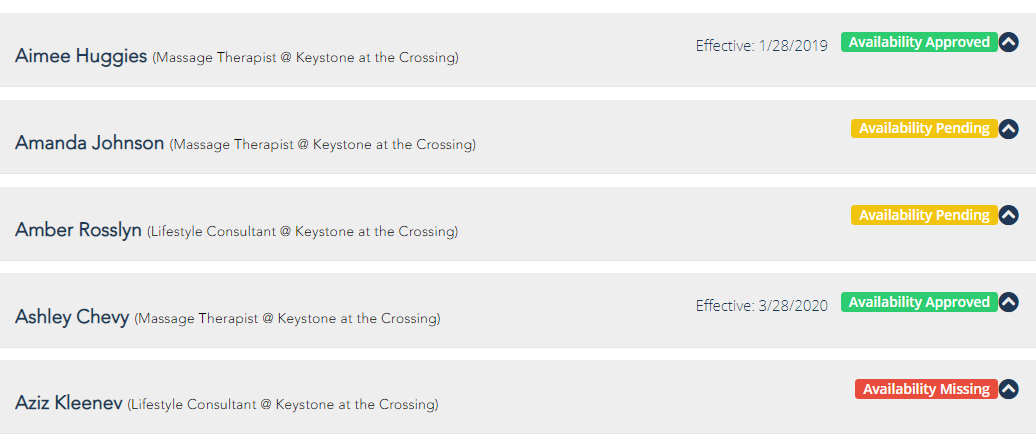 PRO TIP: If you are affiliated with more than one location, select the "Filter" button to choose additional locations to increase the number of visible team members.

Select a team member who has approved or pending availability to review their Availability Chart. The chart details when they're available to work (green cells), not available (gray cells), and on-call (blue cells).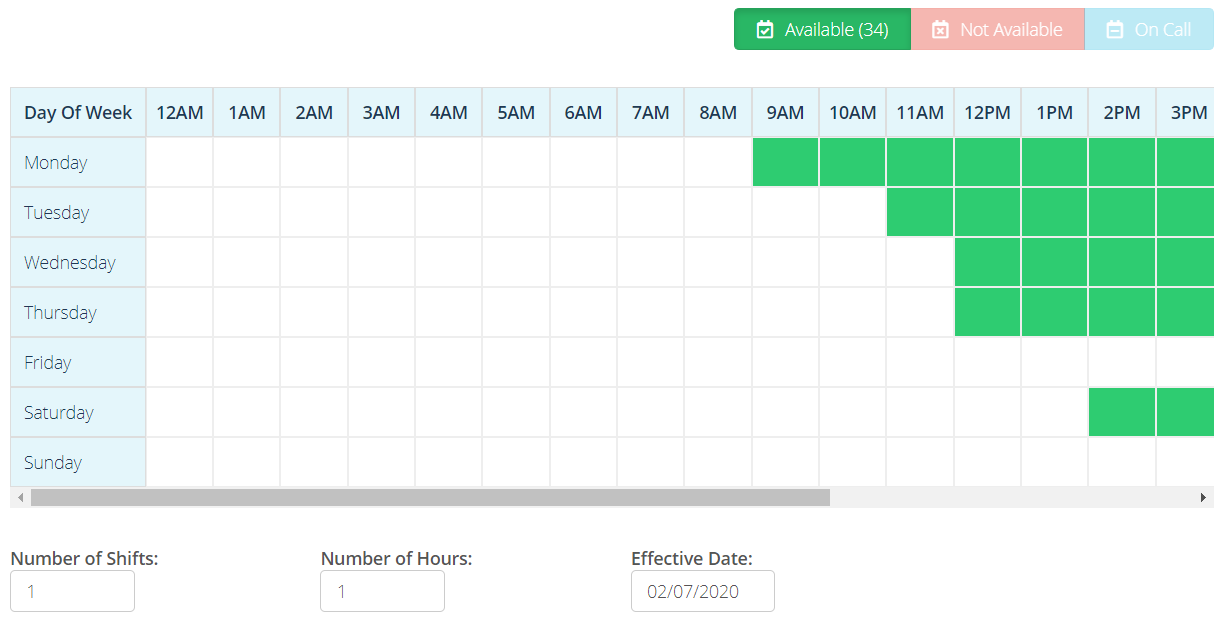 For team members with pending availability, the manager should review their submission and approve or reject it. Select the red "Reject" button to reject the availability or the dark blue "Approve" button to accept it.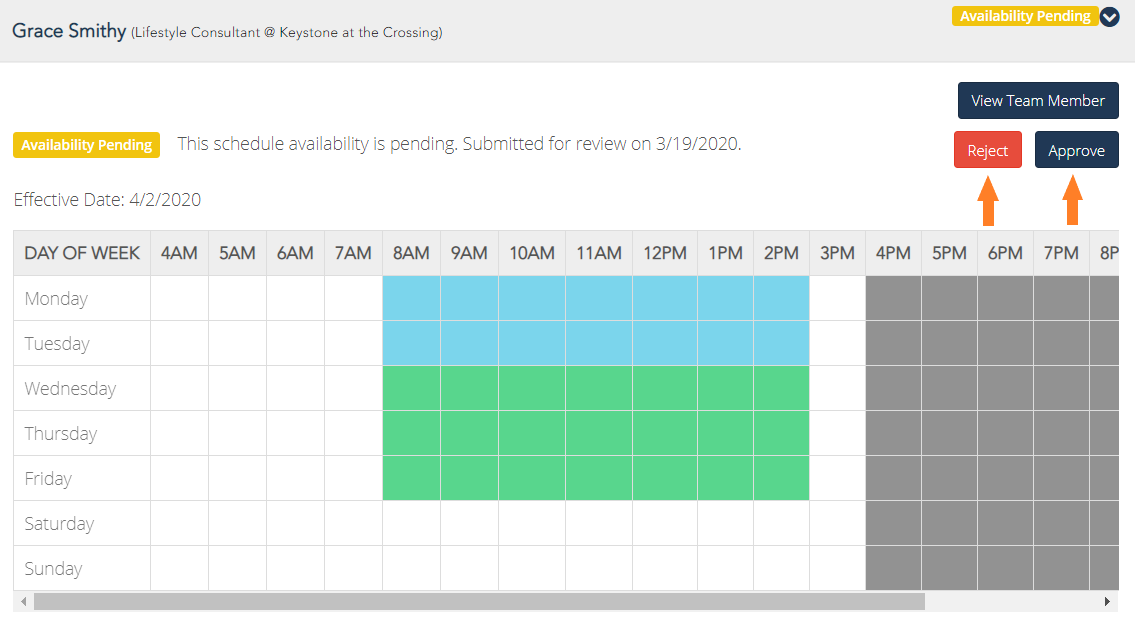 For team members who haven't yet submitted their availability (i.e., they have a red "Availability Missing" label), select their name then choose the dark blue "View Team Member" button. Now on that team member's Availability page, you may select the "+ Change Availability" text to submit their availability on their behalf. Learn more by reading the "How to Submit Availability on Behalf of a Team Member" article.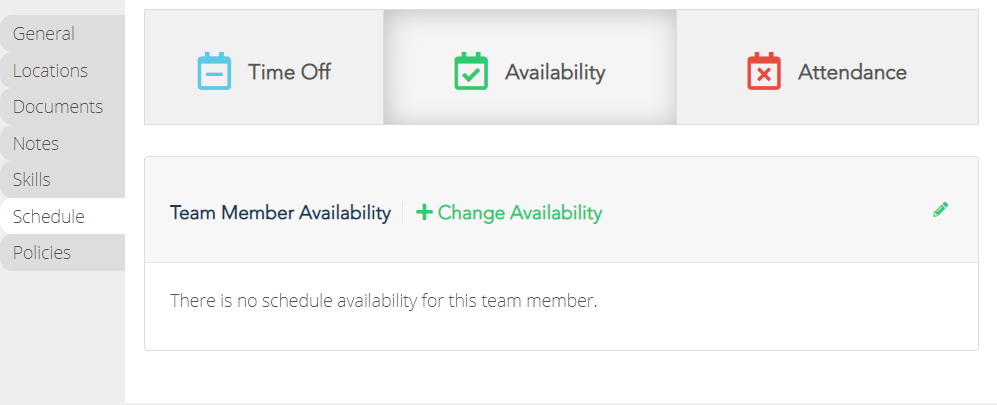 Team members may submit new or updated availability themselves by selecting the "Update Weekly Availability" option from the "Quick Actions" of their homepage. Learn more by reading the "How to Submit Your Availability to Your Manager" and "How to Update Your Availability" articles.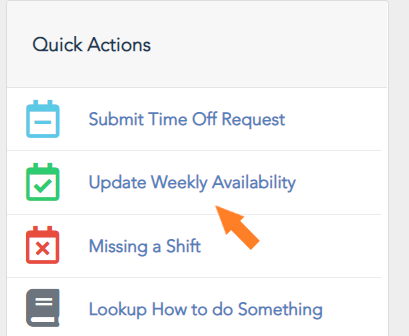 With all or most team member availabilities submitted, review the "Availability" tab on the "Team Member Insights" page to see if there are any availability gaps across locations or for a specific location. The heat map on this tab illustrates the number of team members that are available for each hour of the week. The darker the cell's color, the more employees you have available to work. Hover over a cell to reveal the exact number of available employees.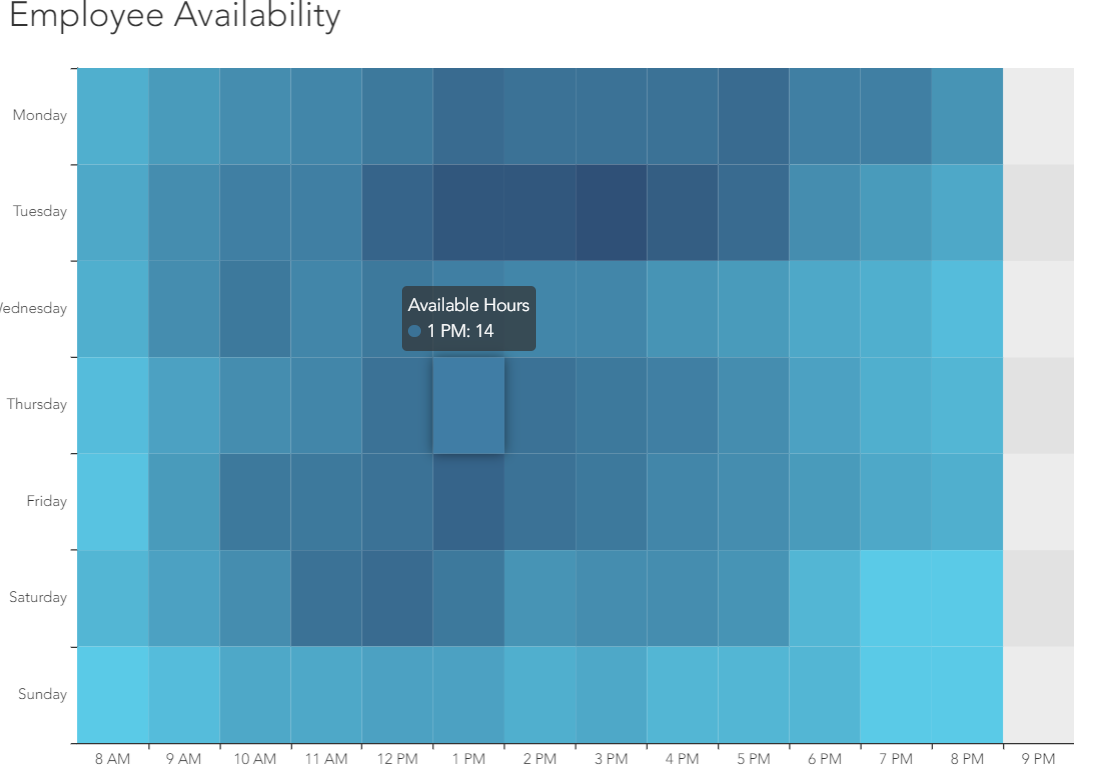 To access this Insights' tab:
Select "Schedules" from under the "Management" menu
Select the "Availability Management" tab
Click the dark blue "Insights" button (it's next to the "Filter" button in the upper right-hand corner) to navigate to the Insights page's "Availability" tab
PRO TIP: When hiring, review your Availability Heat Map to identify the shifts that are light on staff then hire new team members who are available to work at those times.