Location Audit Settings is where you can make configurations to the location audit feature as well as create and edit location audit templates.
To get to the Location Audit Settings page:
Click "Location Audit" under the Management menu.
Click "Settings" in the upper right-hand corner.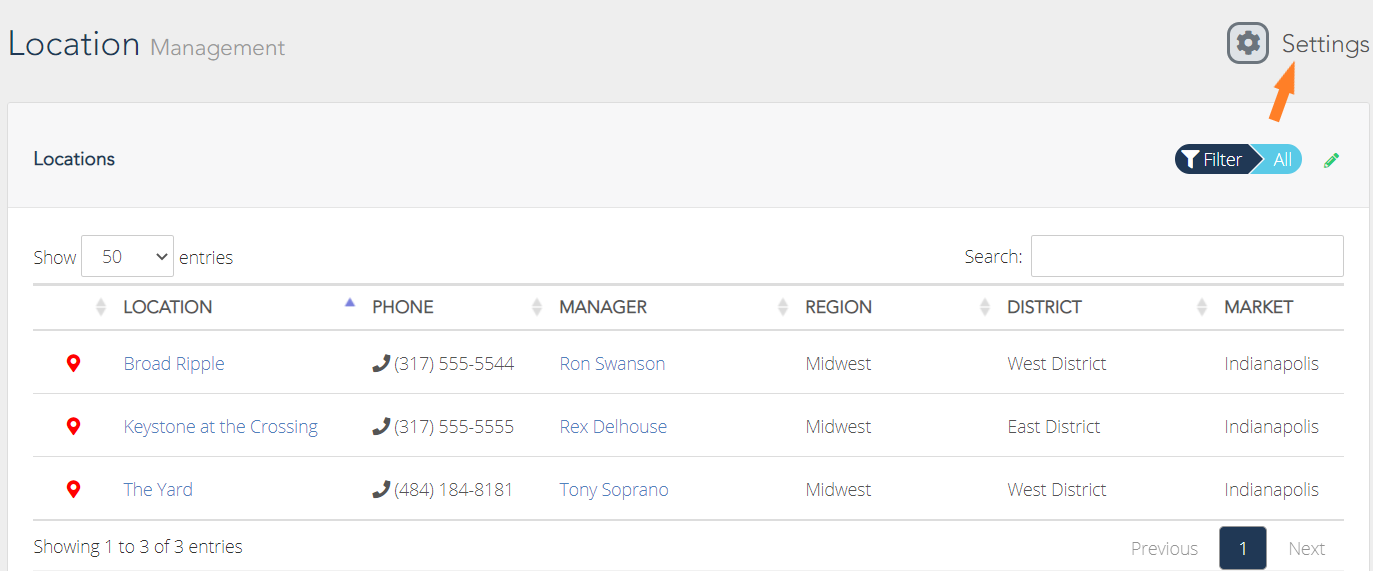 The "Location Audit Settings" page contains two tabs.
"Templates" tab - in this tab, you can create and customize location audit templates as well as edit existing location audit templates. To create a location audit template, please review the How to Create a Location Audit Template article.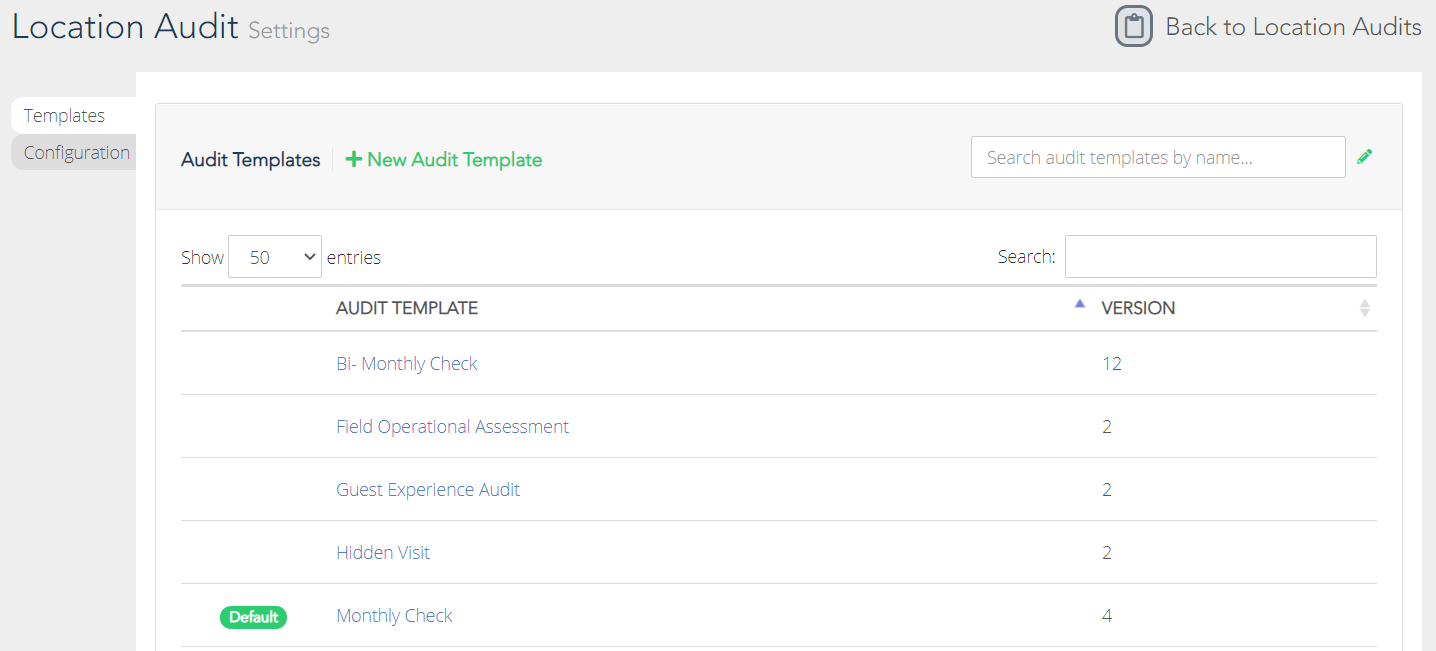 "Configurations" tab - this is where you can make certain customizations to the Location Audits feature. There are two configurations:

"Letter Grade Scoring Enabled" – If checked off, this will apply a letter grade to all completed location audits on the Location Audit dashboard as well as to the reports generated from the completion of a location audit. For example, if an audit had an 88% score, you would see a "B" next to the audit's score if this configuration is checked off.
"Show Scheduled Audits Only to Creator" – If enabled, a scheduled location audit will only be visible to the team member who scheduled the audit, but once someone has begun an audit, the audit will be visible to all team members with access to the Location Audit feature.