Emergency Protocols are an easy way to share emergency instructions with your Team Members.
If your organization currently uses Woven's Knowledge Center feature (specifically Procedures), you can indicate any one of your published Procedures for your Emergency Protocol. To enable this go to Account Settings > Configuration > in the section Procedure > choose the appropriate Procedure.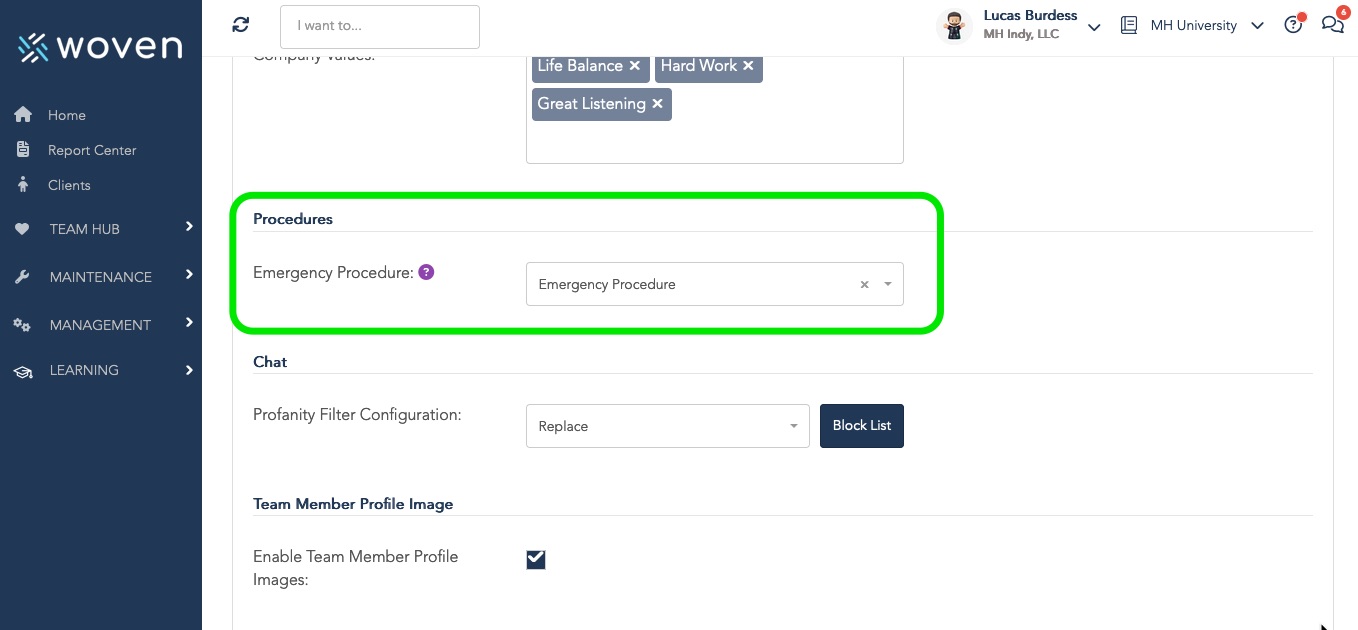 Your Emergency Protocol can then quickly be accessed by your Team Members on their mobile device by going to their Location and pressing on the Emergency Protocols button. This will open the Emergency Protocols in a mobile browser window.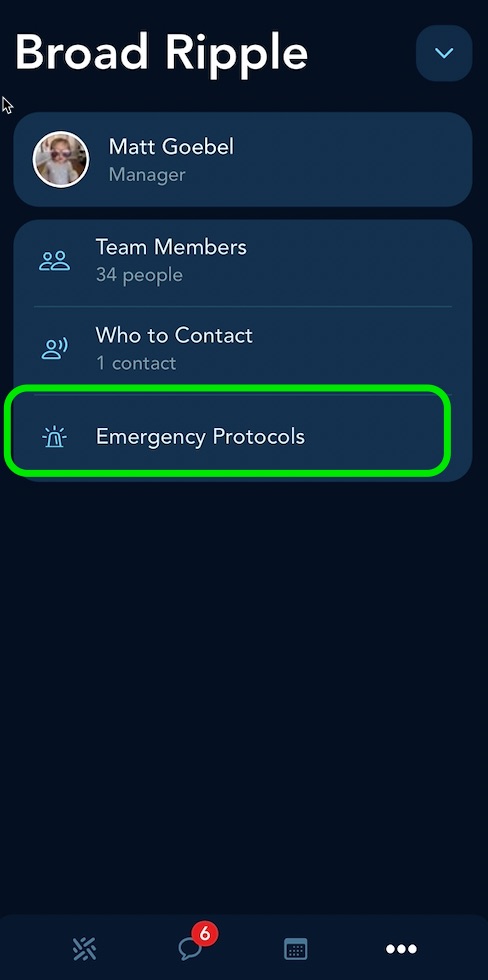 In order to update your company's Emergency Procedure, you must have permissions to Account Settings > Configurations. If you do not have permission to this section, please contact your Woven Account Admin.