The "Account" tab is where you may see your brand information, account details, and the administrators of your Woven account. To get to the "Account" tab:
Click on the building icon in the upper right-hand corner
Click "Account Settings"
The "Account" tab is broken up into two parts – "Account" and "Administrators."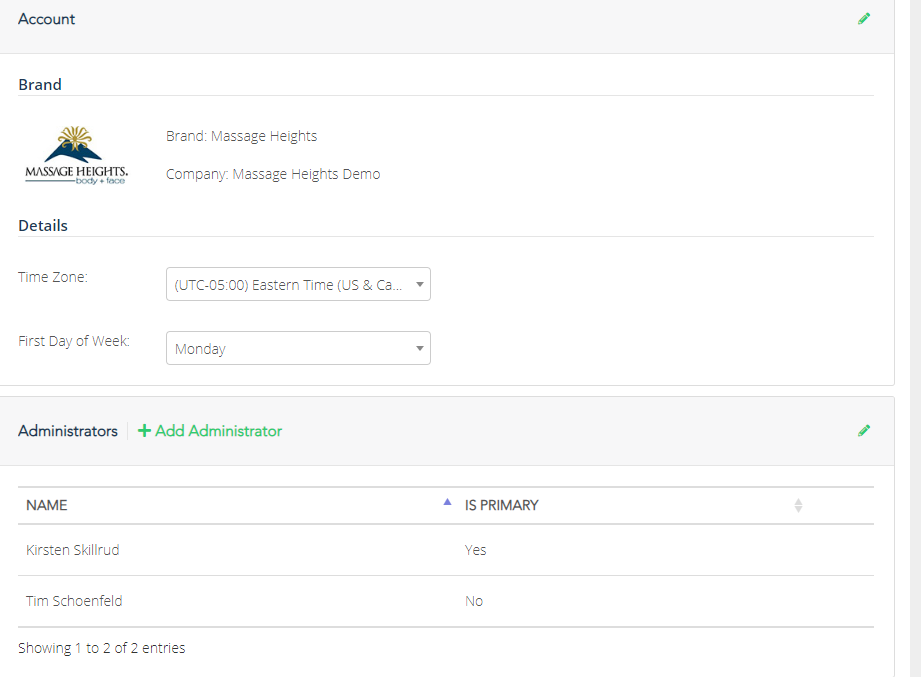 The "Account" part contains two sections:
Brand – this section displays your brand and your company name.
Details – this section is where you can set your company's time zone as well as the first day of the week.
PRO TIP: Configuring the "Time Zone" will, by default, assign the company's time zone to all locations in your Woven account. Configuring the "First Day of Week" will influence the first day of the week for "Time Off Management," "Availability Management," and "Attendance Tracking."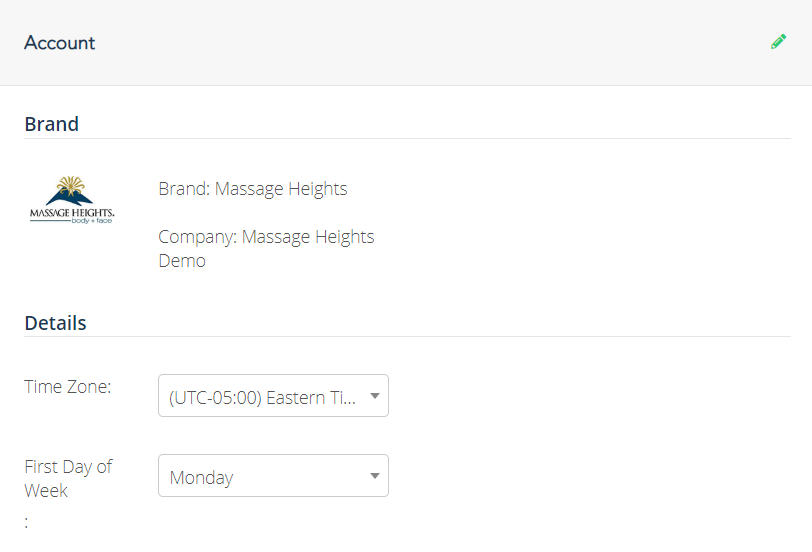 The "Administrators" part is where you will be able to view as well as add an administrator to Woven. An "Administrator" in Woven is an individual that has been designated to manage the Woven account. For accounts with a few locations, often times the account administrator is the owner. For larger accounts that have a Corporate team, account administrators tend to be Corporate team members in charge of Woven's success and adoption.
To add an administrator:
Click on the building icon in the upper right-hand corner
Click "Account Settings"
Click the "

+ Add Administrator

"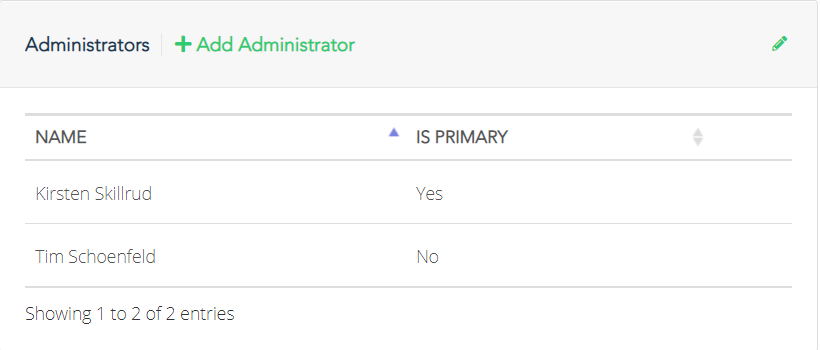 Select the name of the team member you would like to make an account admin.
Click the green "Add Account Admin" button