Adding a New Policy
Policies are the rules that govern how your company operates. Policies are intended to guide appropriate behavior, decisions, and general actions at the business. To add a new policy:
1. From the Management menu, select "Policies."
TROUBLESHOOT: Contact your account administrator if you don't see the Management menu or the "Policies" section.
2. Select the green "+Add Policy" text to open a pop-up window.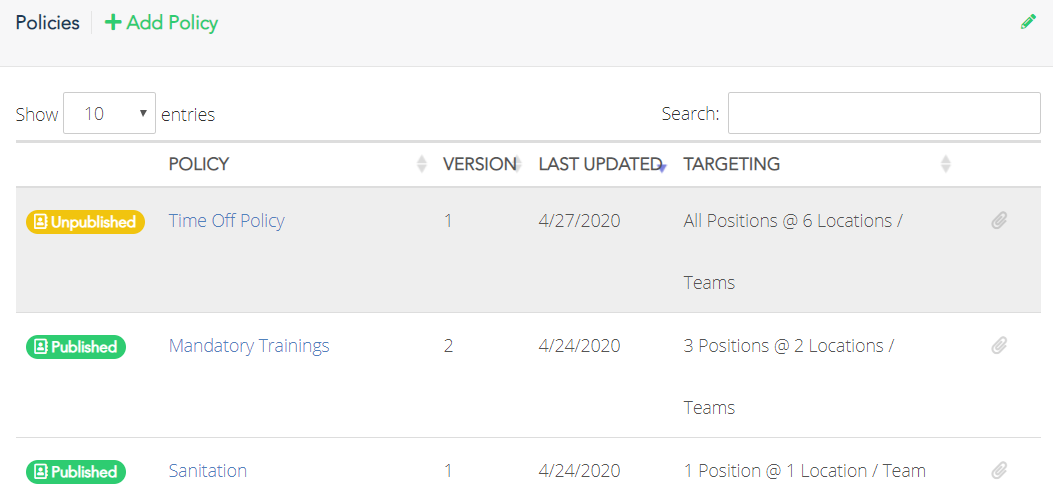 3. Enter the name of the policy then select "Save" to navigate to a page where you can further manage the policy.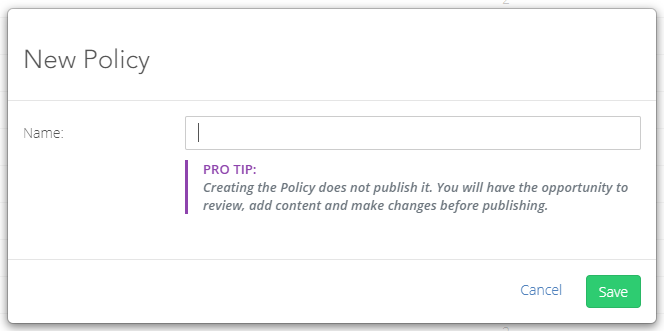 4. Now on the new policy's "General" tab, you can:
a. Edit the name of the policy
b. Add content to the policy by clicking "Edit Content" (i.e., the description of the rule, expectation, or guidelines)
In the content editor's page, you can add the content of your policy as well as images, videos, and hyperlinks. You also have the ability to preview how the announcement will look on a desktop and mobile device.
c. Specify how employee acknowledgements of this policy should work
d. Upload any files (e.g., documents, PDFs, videos) pertaining to the policy by (a) clicking in the "Drop Files" box to browse and select or by (b) dragging the file from its source and dropping it in the "Drop Files" box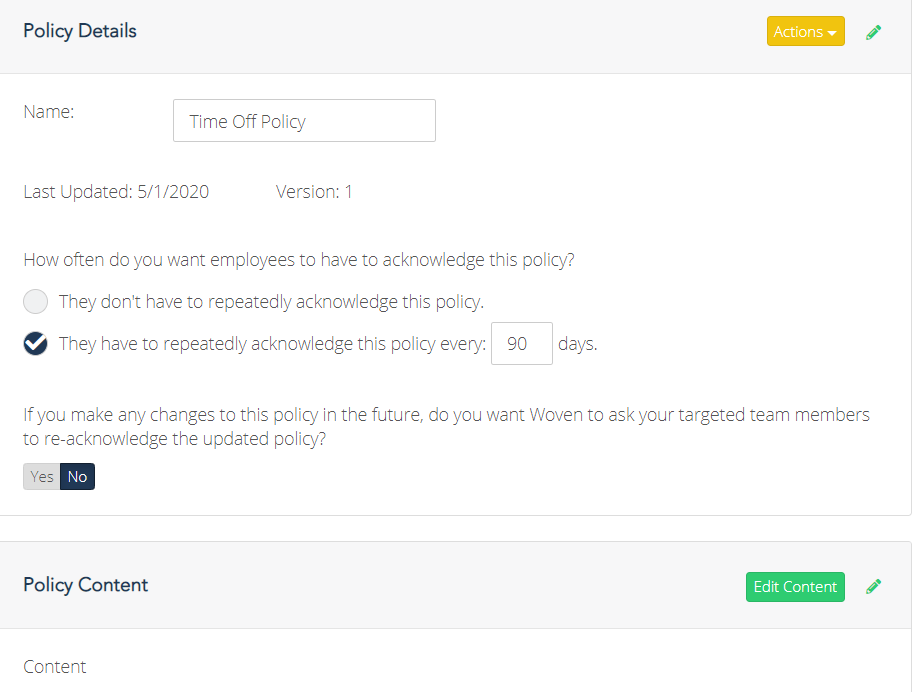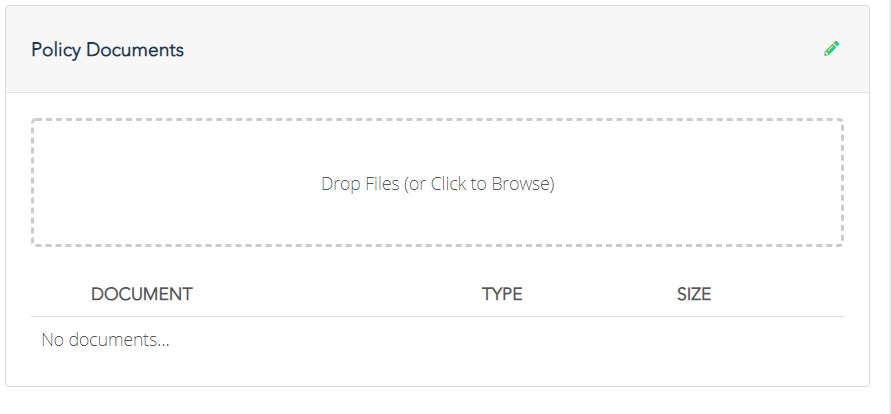 5. Select the "Targets" tab to determine which team members should be targeted by the policy. Targeted team members will then be able to view the policy from the Knowledge Base's "Employee Manual & Policies" page and will have to acknowledge the policy at least once.
6. On the "Targets" tab, you must select at least one team AND at least one position to target. Team members will not be targeted if they are not affiliated with at least one selected team and one of the selected positions.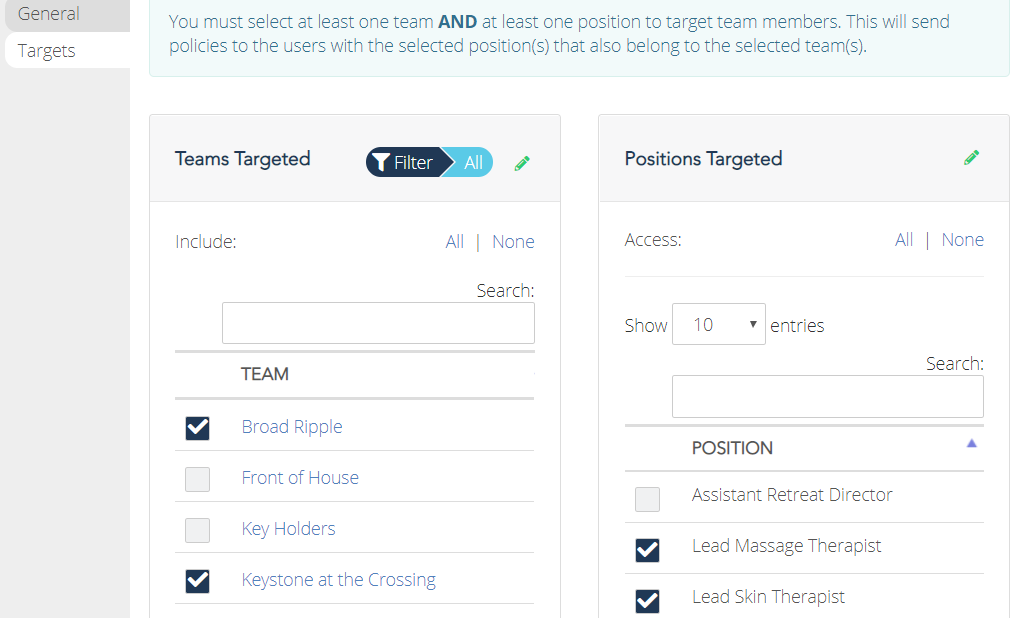 For teams, choose "All" teams or individually select team(s). By default, teams for entire locations are available.
7. Return to the "General" tab, and if satisfied with the policy and ready to publish, select the yellow "Actions" button to click the "Publish Version" option.
8. In the pop-up box that opens, select the green "Publish" button to confirm your decision.
PRO TIP: In the "Policy" tab under the Management menu, you can view the number of positions targets at a location or team. If there are no targeted positions the number of positions targeted will highlight red.
TROUBLESHOOT: If your targeted employees are not seeing the policy in their Knowledge Base's "Employee Manual & Policies" page, you likely either:
Did not select BOTH their affiliated team AND their position. Return to your policy's "Targets" tab to review your targeted teams and positions.
Did not yet publish the policy.