Attaching Policy Documents
You have the option of adding related documents to your policy in Woven. They can be dragged and dropped or uploaded. Documents can only be added to a policy that is unpublished.
To upload a document:
1. Click Policies under the Management menu.
2. Select your policy from the policy list.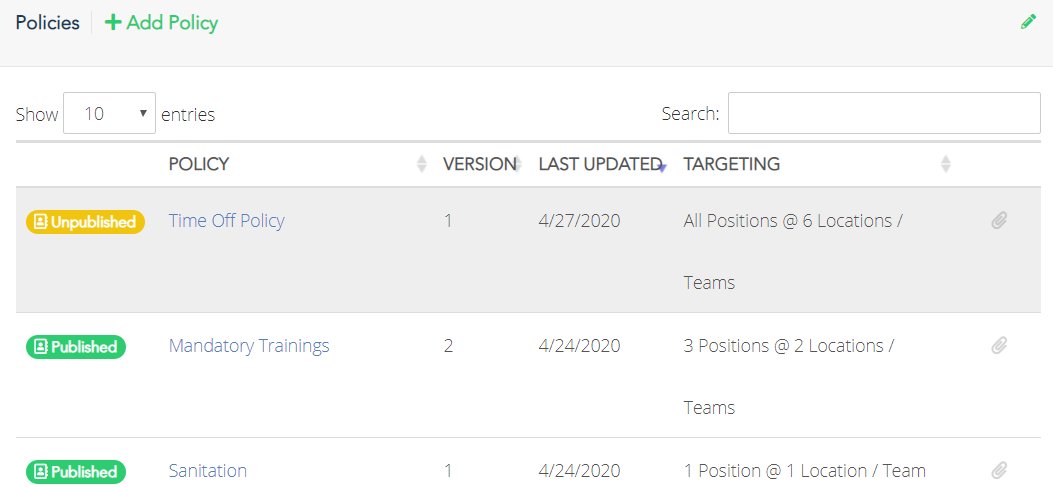 3. In the policy general tab, select "Actions" and "New Version" or at the top of the page where it shows "To add a new version" click the 'click here' to unpublish the policy and create a new version.
4. You can now drag and drop the file into the "Drop Files" box or manually search for and select the file by clicking "Click to Browse."