Publishing a Procedure
For a procedure to be visible to all team members, it must first be published.
1. Click "Knowledge Base" in the upper right-hand corner next to your name.
2. Click "Operating Procedures"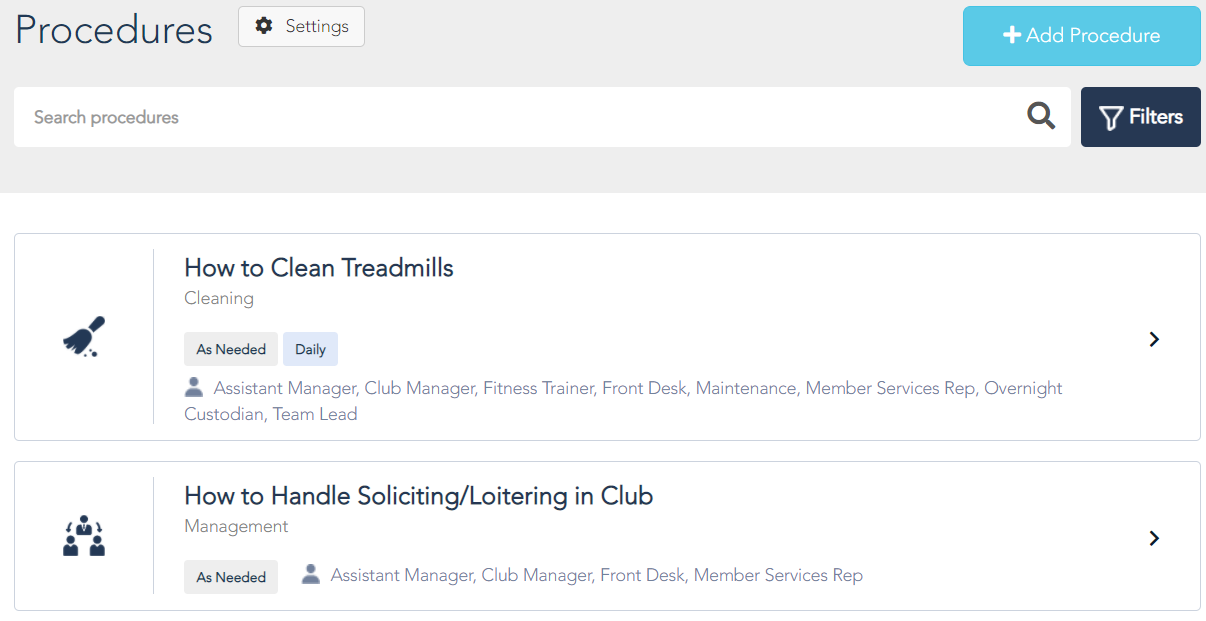 3. In the list of procedures select the procedure to be published.
4. Click the blue "Edit" button in the upper right-hand corner.

4. In the Procedure Details, click the "Published" button.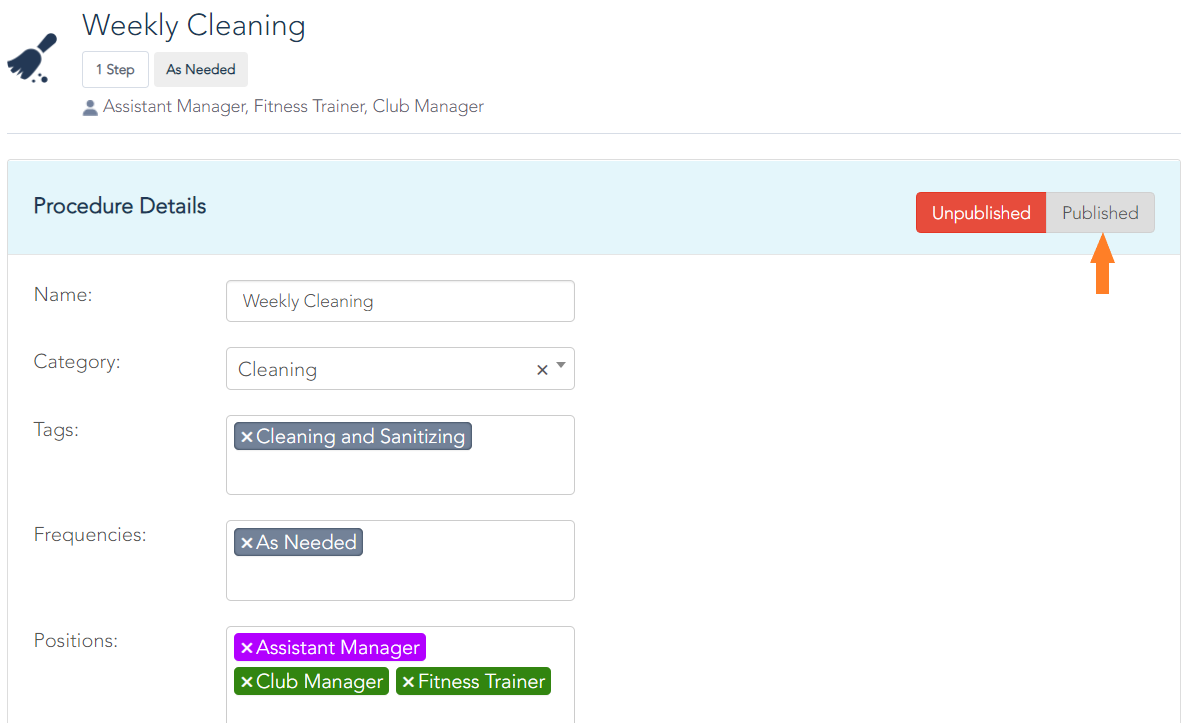 5. Click the green Publish button to confirm publishing the procedure.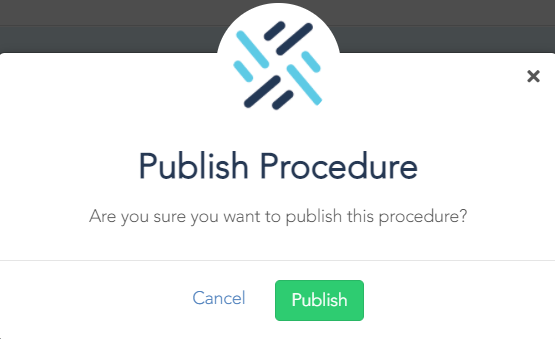 6. The procedure is now published and viewable to targeted team members.