The "Incidents" feature simplifies incident tracking and reporting, allowing companies to better understand, more quickly respond to, and more effectively prevent incidents.
The Incidents feature allows you to:
Tailor incident forms to reflect your operations through Incident Settings.
Go paperless with incident tracking so you can alleviate some of the disorganization and chaos that come with paper files and follow-ups.
Keep incidents safe and secure as a digital copy in the Woven system.
Manage and close incidents through Woven.
Before adopting this feature, tailor your incident reporting forms to reflect your operations by updating your incident settings. See how to configure your incident settings to reflect your operations by reviewing the article "Customize Incident Forms through Incident Settings."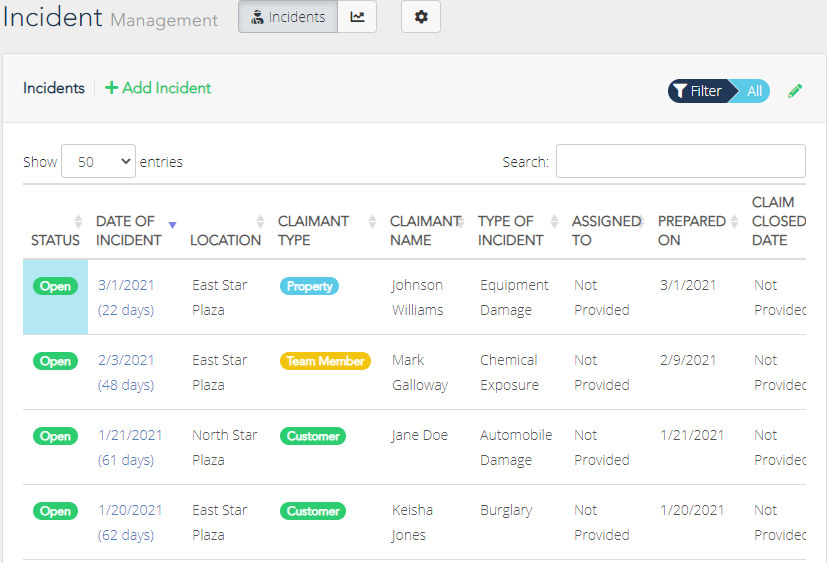 Once your "Incident Settings" are configured, team members with the appropriate permissions (typically the leader or team who manages incidents) can submit an incident as well as update its status, information, and documents. Woven also sends a notification of the incident to the manager of the location where the incident took place as well as any position that has been configured in the "Notification" tab in "Account Settings."
PRO TIP: Woven can alert other team members of a new incident besides just the location's manager. Set up Woven to automatically notify team members of certain positions by going to the "Notifications" tab in your Account Settings. Click the arrow on the "Incident Related" heading and list the position(s) in the "New Incident" field.
Leaders can better understand company incidents by reviewing individual incident reports and the "Incident Insights" tab. Use these insights to plan prevention efforts.