Woven's Learning Management System allows you to build courses and training plans for your employees.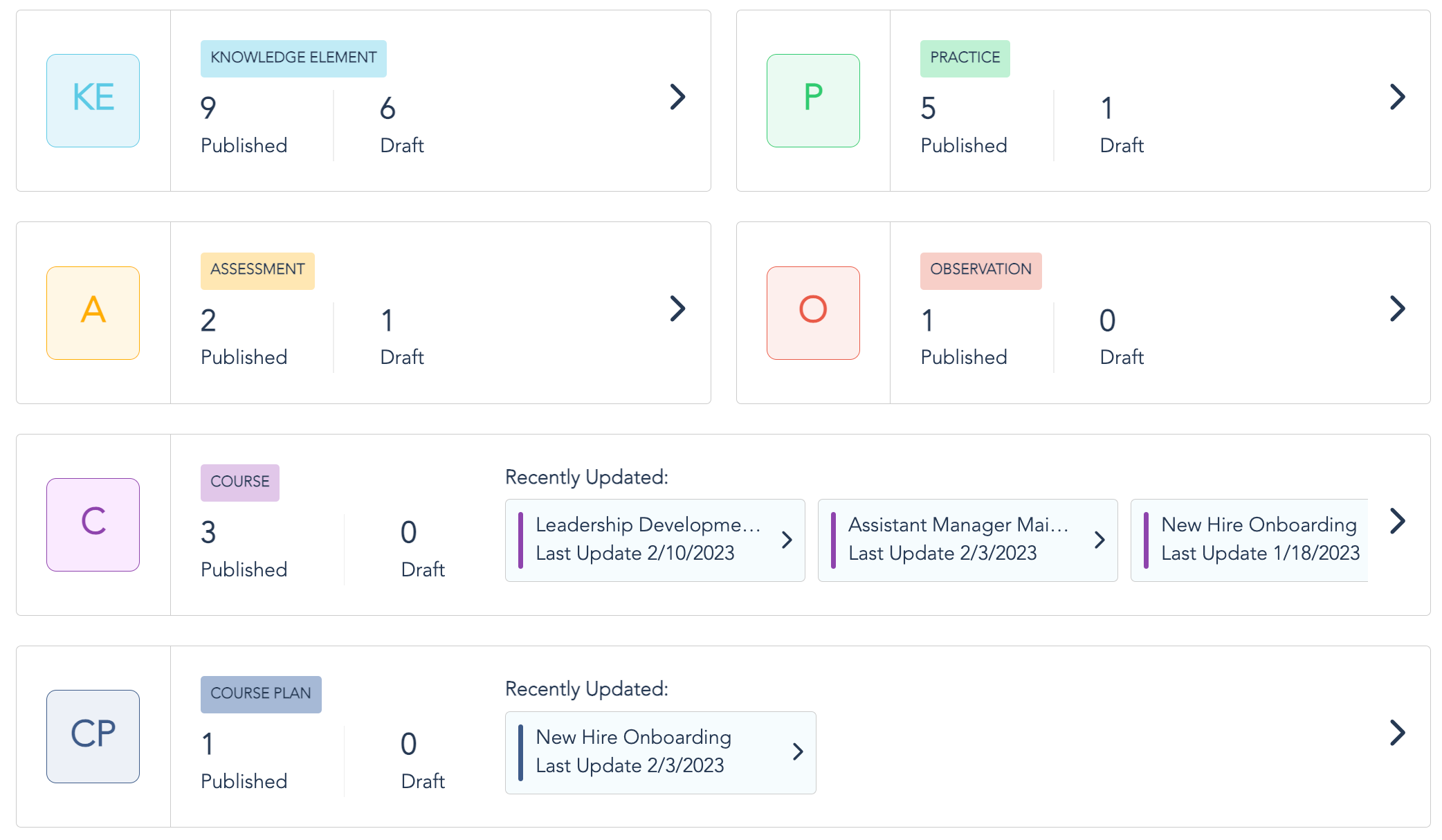 Administrators will begin by creating "Knowledge Elements" that will become the content for "Courses." Every "Knowledge Element" will contain "Content Pages," which are built using text, images, and video in a variety of layouts. Users can access content such as images and video in the "File Library," where all your uploaded documents are stored in Woven.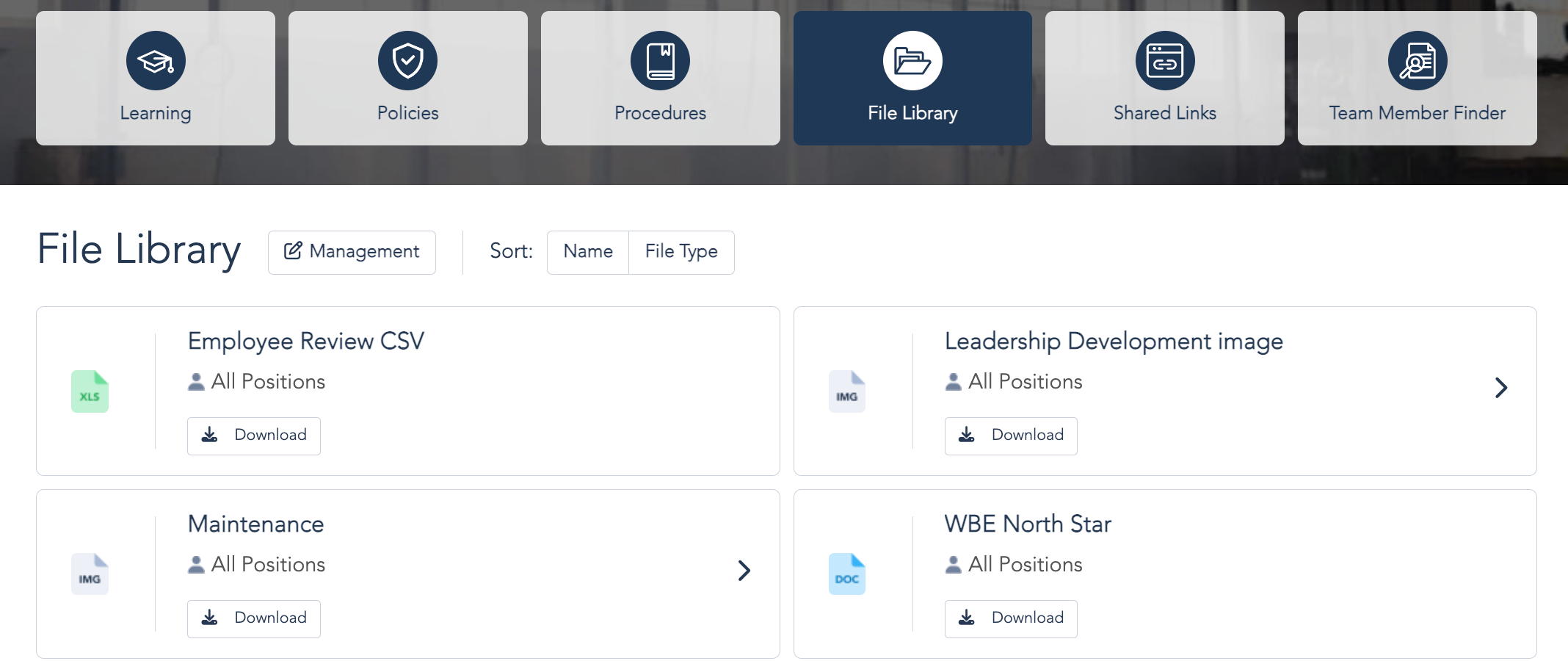 Administrators can create "Practices" to help Team Members learn content and "Assessments" to test their knowledge. "Observations" can be used to guide Managers through a Team Member evaluation.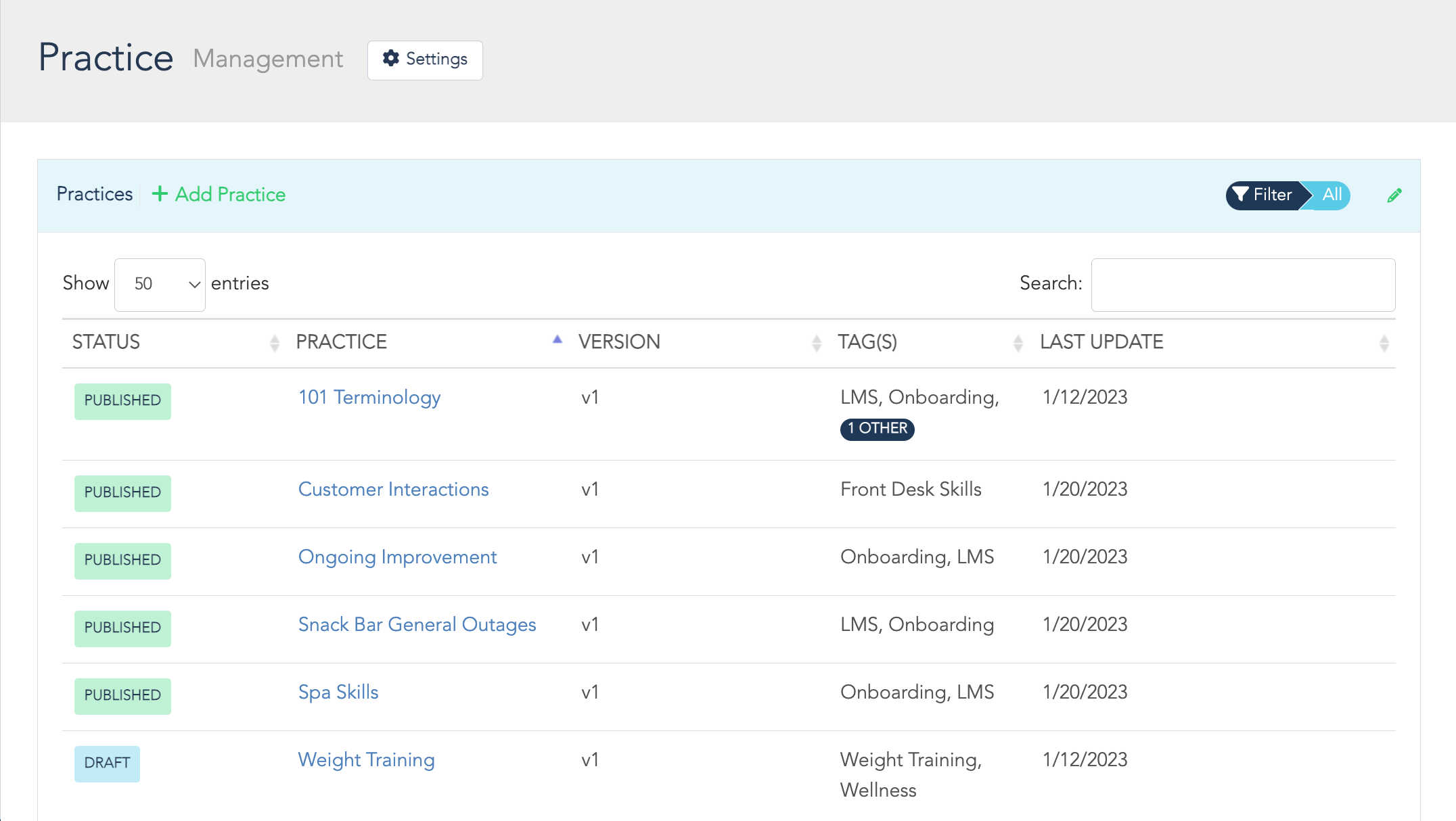 Once "Knowledge Elements," "Practices," "Assessments," and "Observations," have been created administrators will weave them together to create a "Course."
"Courses" can be put into a "Course Plan." A "Course Plan" will usually require users to complete one "Course" before advancing to the next one in the plan.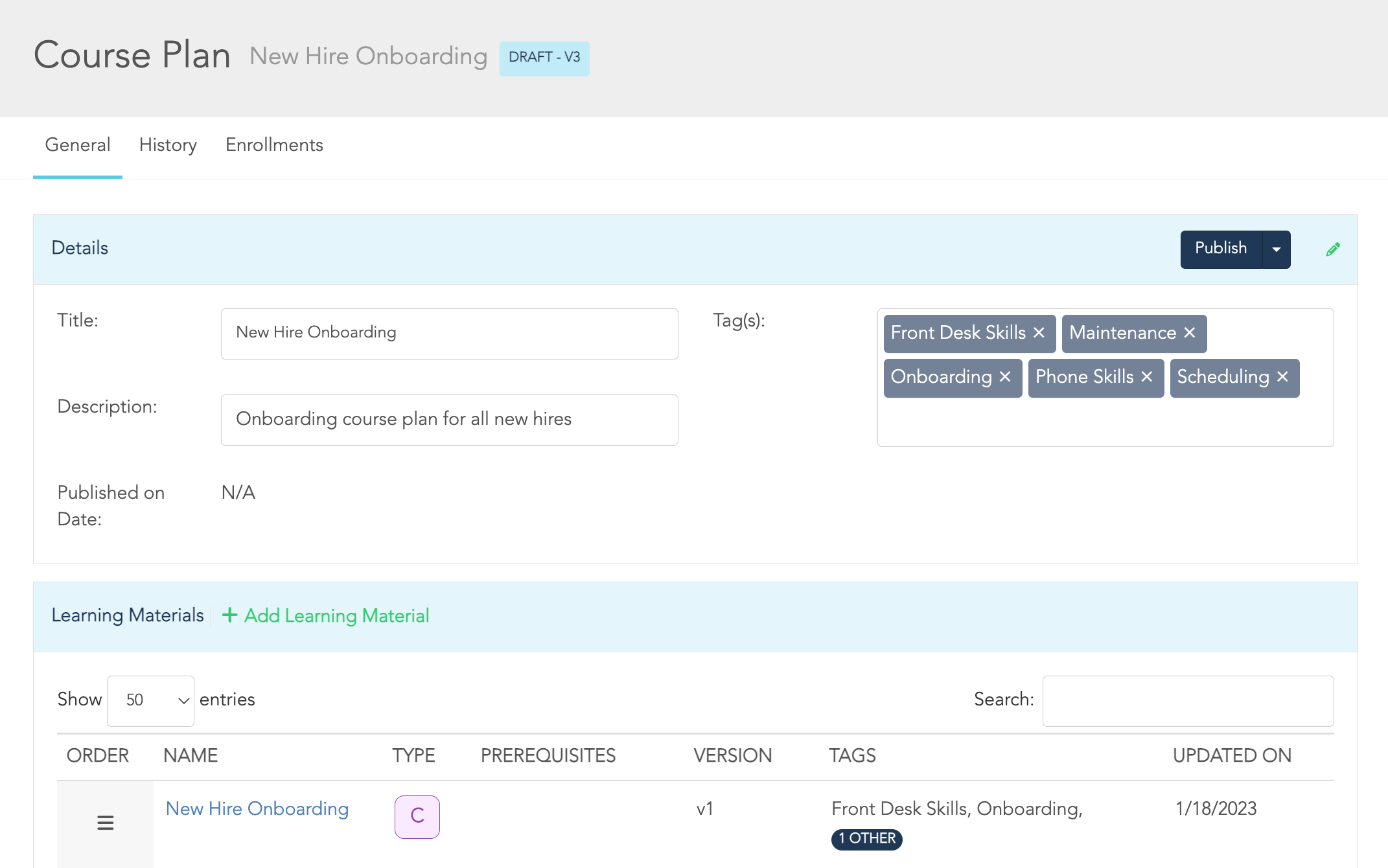 Enroll your Team Members in both "Courses" and "Course Plans" using "Enrollments".
Please review the following articles for more in-depth information on Woven's Learning Management System.