Files uploaded to Woven are stored in "File Library," the hub for all the material needed to access and build "Courses."
Accessing File Library
1. To open "File Library," select the top right drop-down next menu to your display name (the name of this menu will vary brand-by-brand) and click "File Library."
2. Use the search function to find files in any format. Users can also sort the file list or scroll to find what they need. Upload a new file by clicking "+Add File."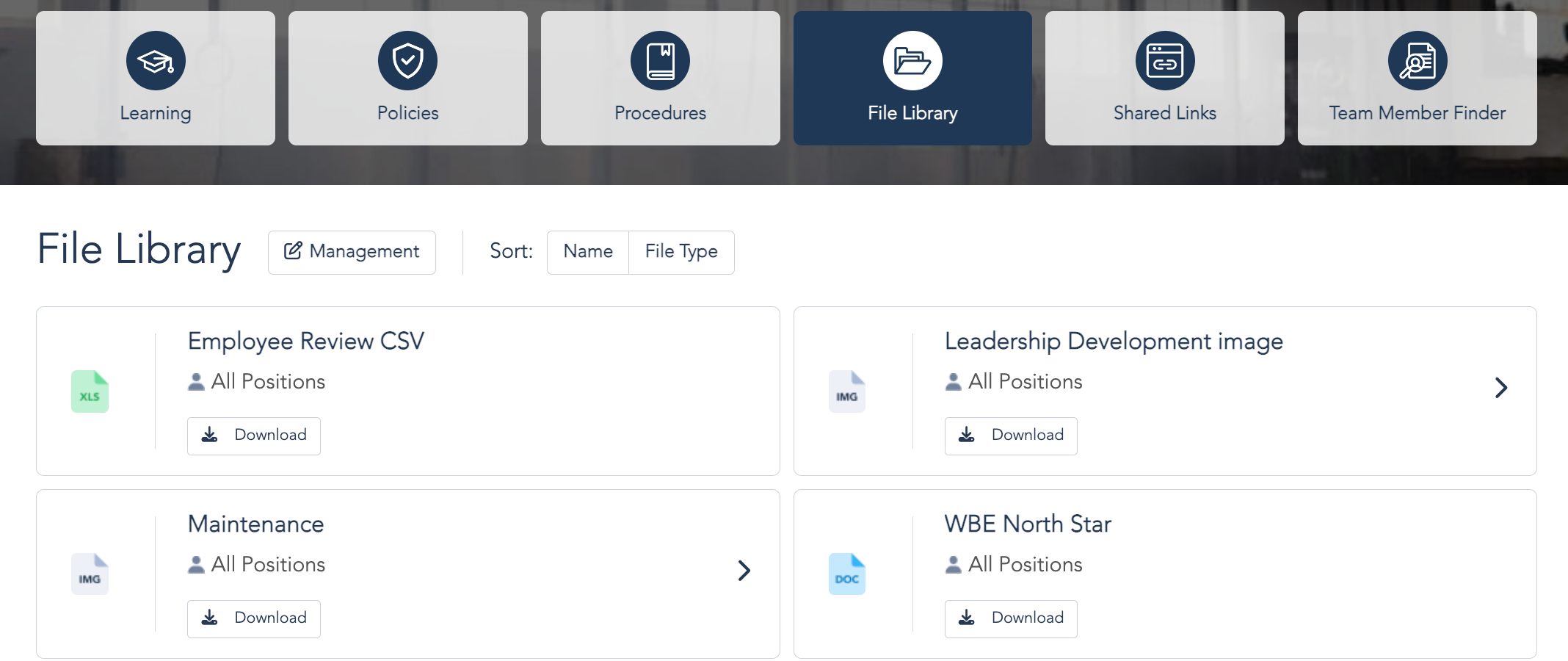 Uploading a File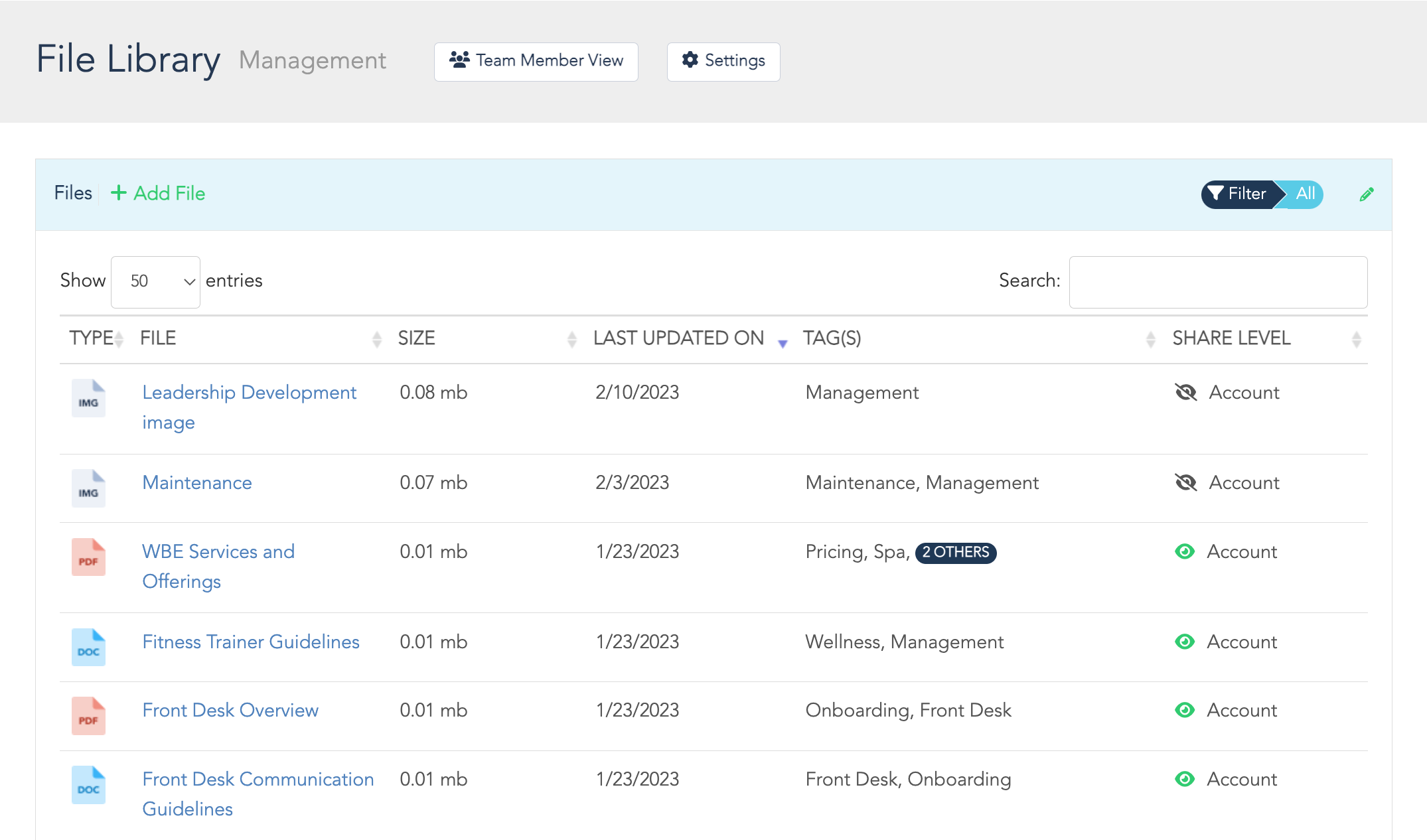 1. Open "File Library," and click "+Add File."
2. In the pull-out window, drag and drop a file into the field where it says, "Drop File," or click "Browse" and upload a file from your desktop. Woven supports all kinds of files, including images and videos.
3. Enter the file "Name," "Alternative Text," and "Tag(s)." Alternative Text is picked up by screen readers to read the text to people who are visually impaired and aids in search engine indexing. "Tags" are not required, but they can be useful in searching for and organizing files.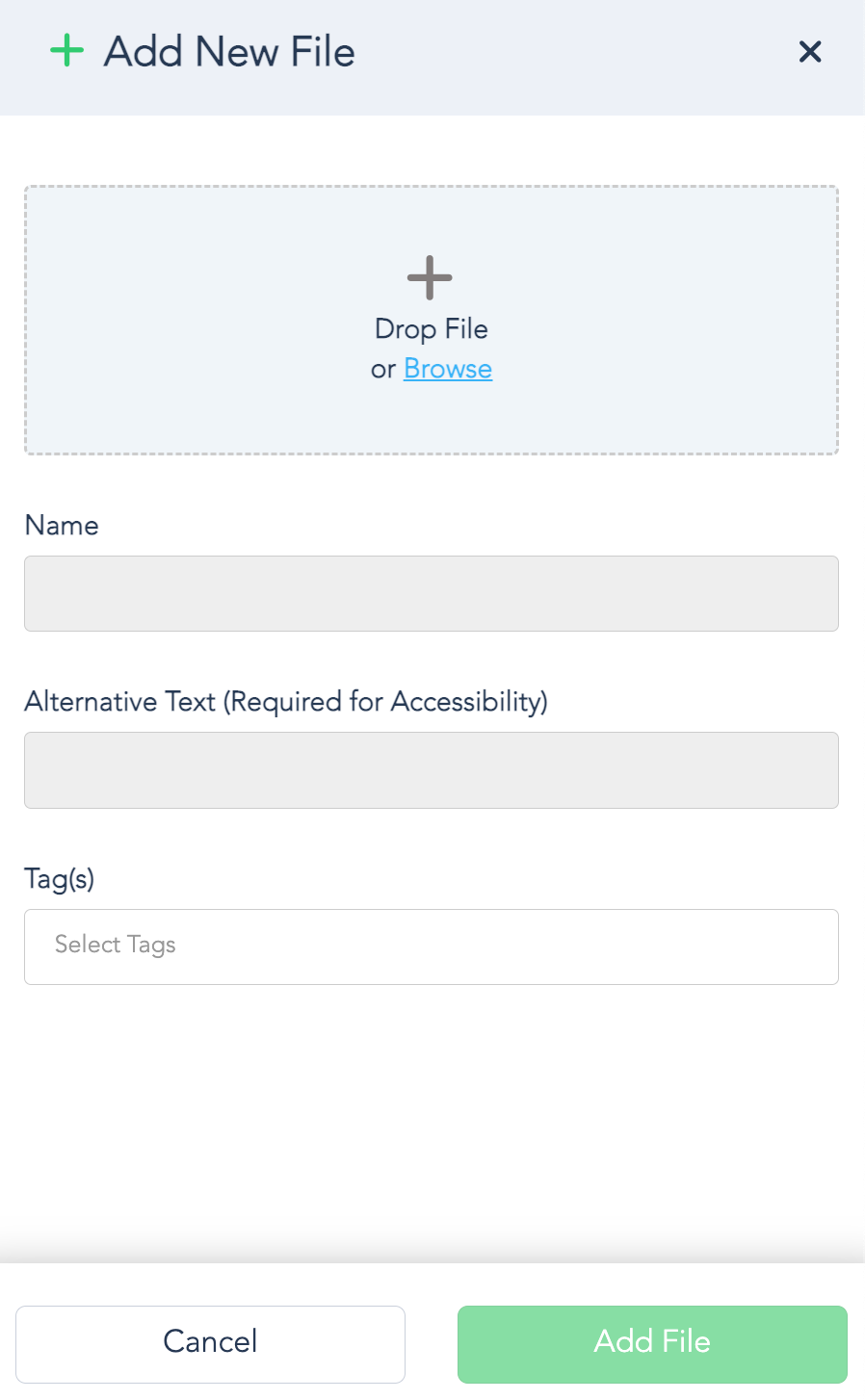 4. When finished, click the green "Add File" button at the bottom right.
Pro Tip – To add Tags, click in the "Select Tags" box. If tags have already been created they will appear in a drop-down menu. To add a new tag, type the tag name in the field and select "Create New Tag."